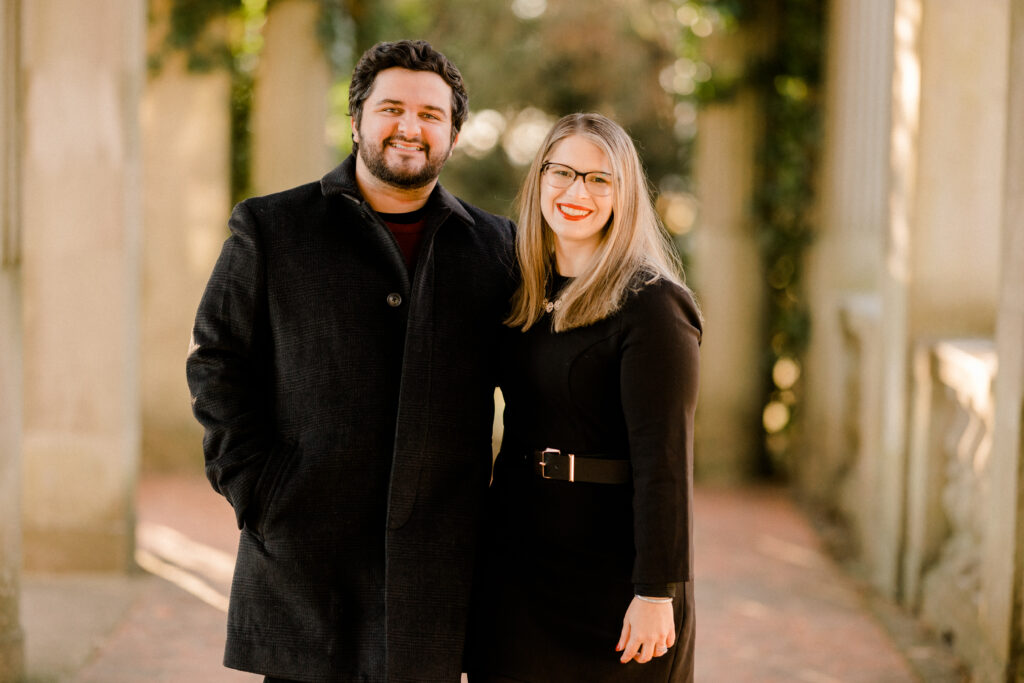 Growing up, I always wanted to be an artist. When I graduated high school I didn't have the skills I needed yet to do photography professionally. After watching Criminal Minds that summer, I decided to pursue a degree in Criminal Justice from UCF. While studying for that degree, I officially started my photography business. I graduated in 202o and decided to focus solely on my business after that.
I have had the privilege of creating the images that so many of our clients display in their homes, make their social media profile photos, and have published in magazines!
Meet my husband, Joe! He is typically who you may find shooting by my side at weddings. Joe and I met in 2018 while both attending The University of Central Florida. While I am a full-time photographer, Joe works full time in IT. His career does come in handy… like when I needed to build this website.  
We are honored to have the responsibility of  photographing the important moments and people in your lives on your wedding day.
Moments come and go which is why photographs can be so important. As photographers, we focus on the unexpected and expected moments you create on your wedding day. We will always help you with posing to ensure you look and feel your best, although the portraits are only a small portion of what your gallery will consist of from your day. Oftentimes we are photographing the natural occurrences and candid moments throughout your day.