Historic Venue 1902 | Caroline & Nick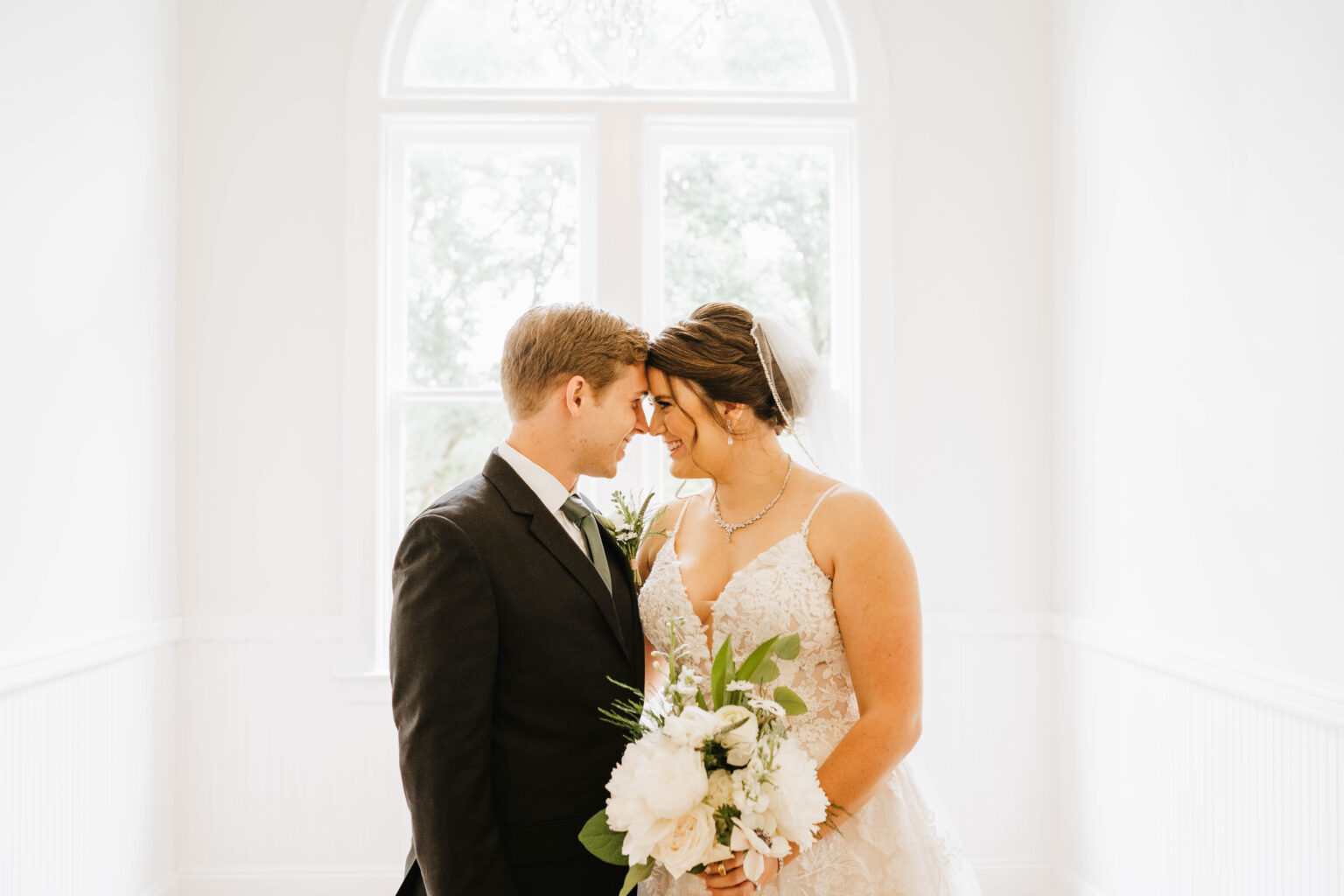 Caroline and Nick celebrated their wedding at the Historic Venue 1902 wedding venue in Sanford, Florida. The couple was drawn to the venue's brick walls and white interior which beautifully complemented their green and ivory color scheme. Historic Venue 1902 was originally constructed as a schoolhouse in 1902 and has since been renovated into a stunning event space. With its historic architecture, beautiful gardens, and vintage charm, Venue 1902 is a picturesque place to tie the knot.
As their photographer and a long-time family friend of Caroline's, I had the pleasure of capturing the special moments and memories of their big day. From Caroline's "something blue" to her dress from The Dressing Room, the details of their wedding were stunning. The bridal party prepared for the wedding while dressed in coordinating monogrammed pajamas and Caroline's mom added finishing touches.
The couple shared their first look in an intimate, bright room at Historic Venue 1902. Nick turned to see his beautiful bride and the couple smiled fiercely and embraced lovingly. Nick and Caroline then exchanged vows and gifts to one another privately, sharing a heartfelt moment before their ceremony.
The ceremony took place outside in Historic Venue 1902's garden. Guests beamed as the wedding party walked in and when Caroline and her father began their walk down the aisle, eyes were transfixed. The lush greenery of the venue provided a stunning backdrop as the couple exchanged vows, surrounded by family and friends. After two passionate kisses, the newly wed Mr. and Mrs. Sheehan made their exit.
One of the benefits of a wedding location like Historic Venue 1902 is the variety of places it offers for portraits. With a Bridal Suite, Groom's Room, library, lounge, garden, and charming front entrance, I was able to capture a variety of portraits of the newlyweds and their loved ones. We even photographed in an old classroom where we utilized authentic desks and a chalkboard. This was unique and a nod to the couple's origin. Caroline and Nick met while studying at the University of Florida.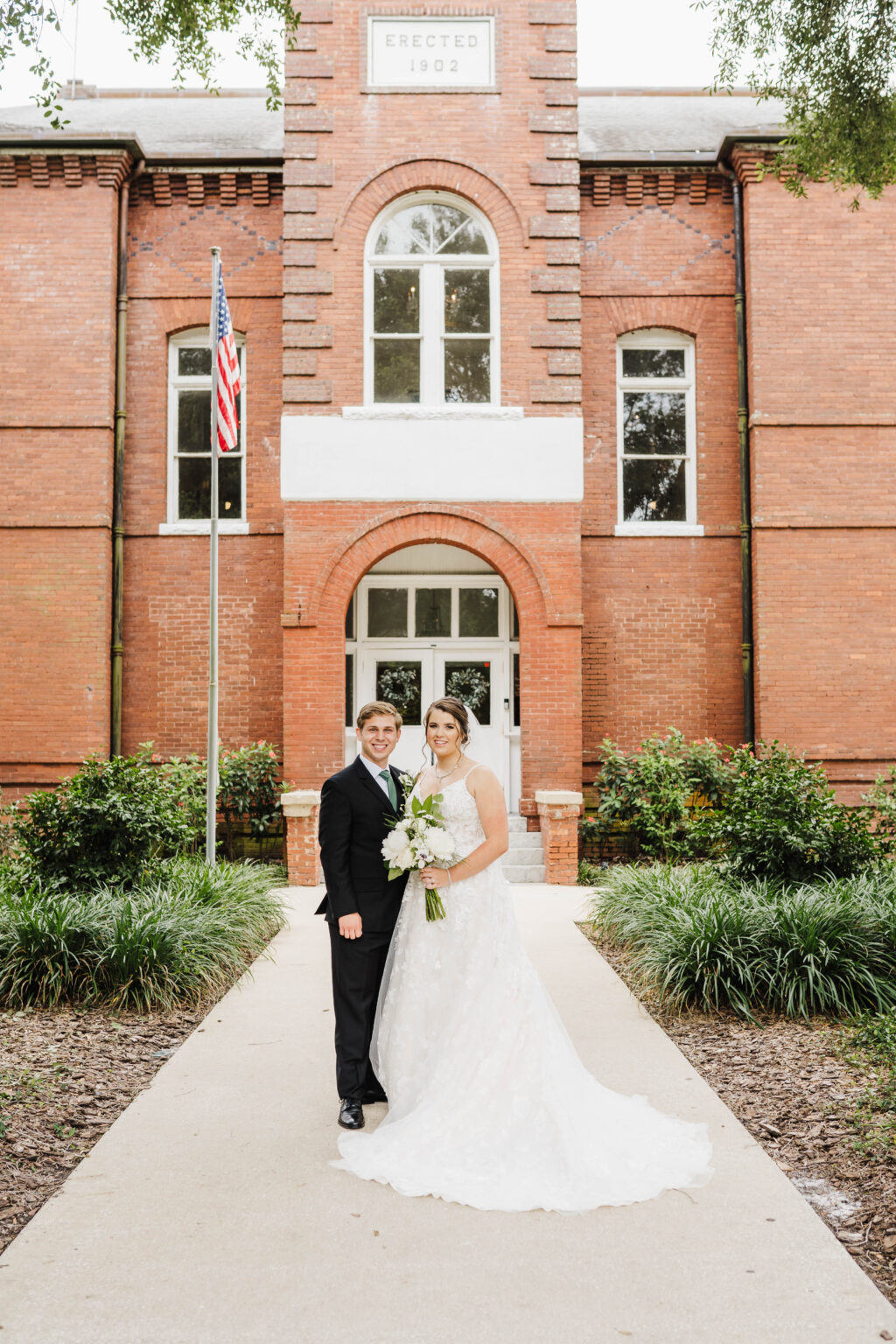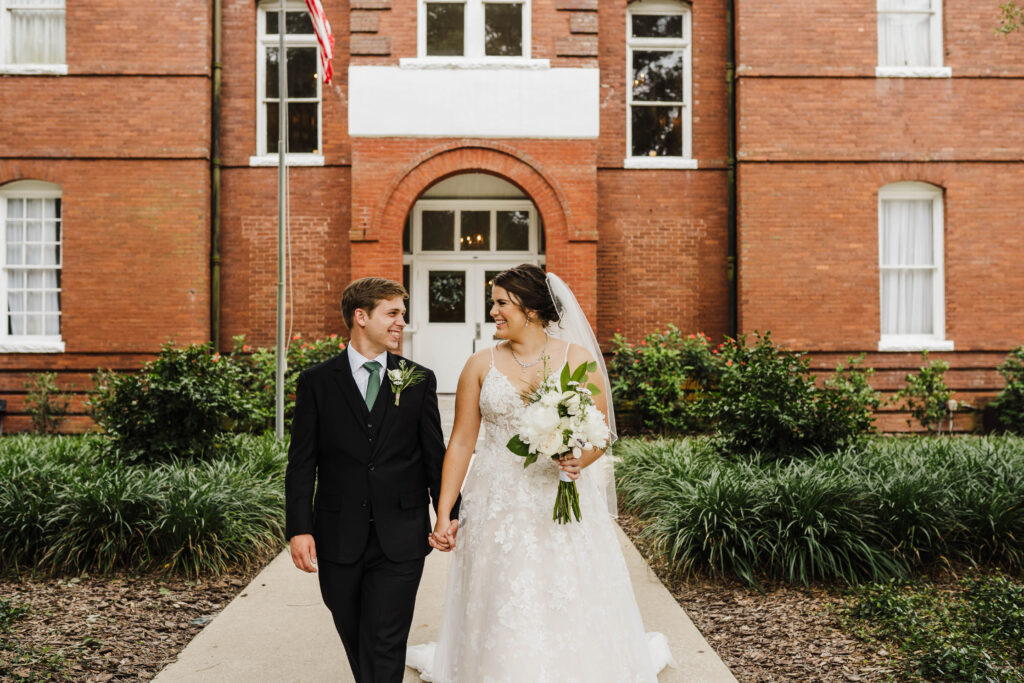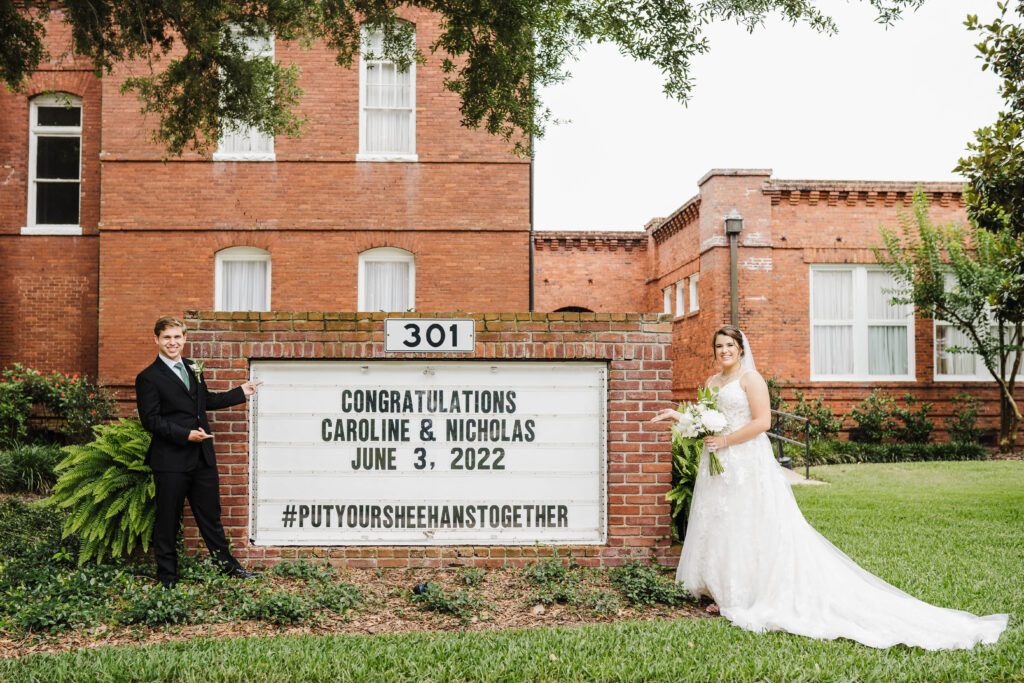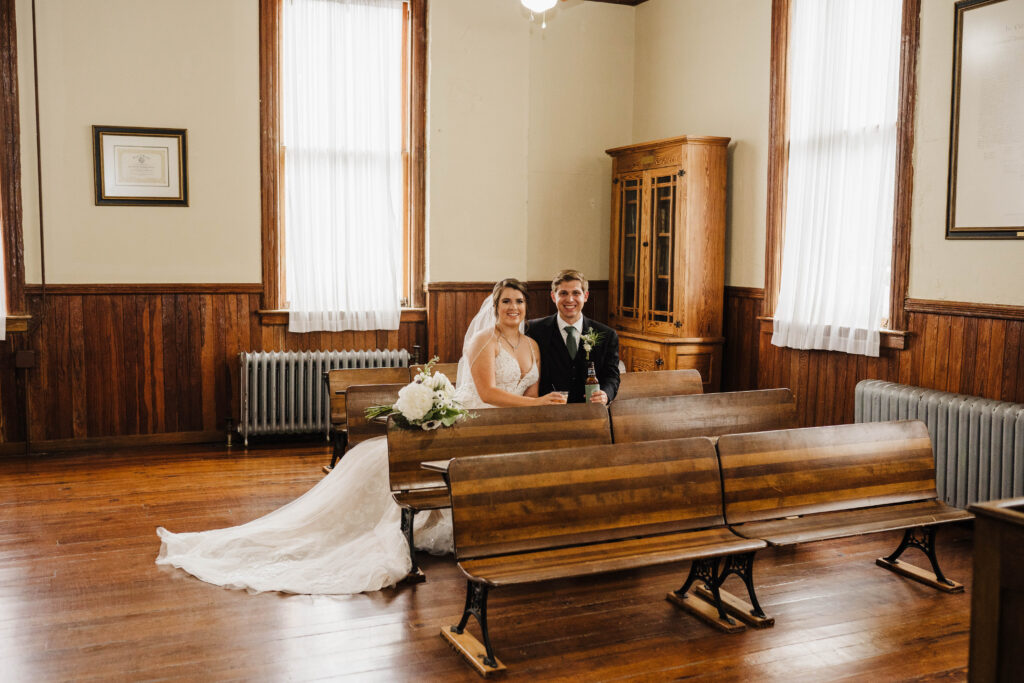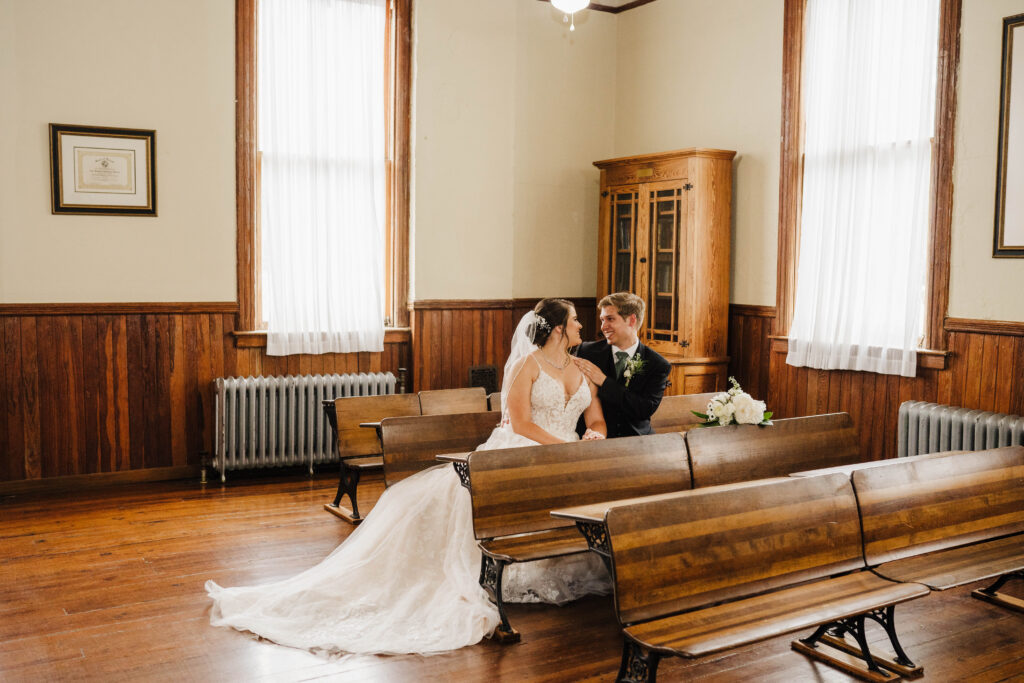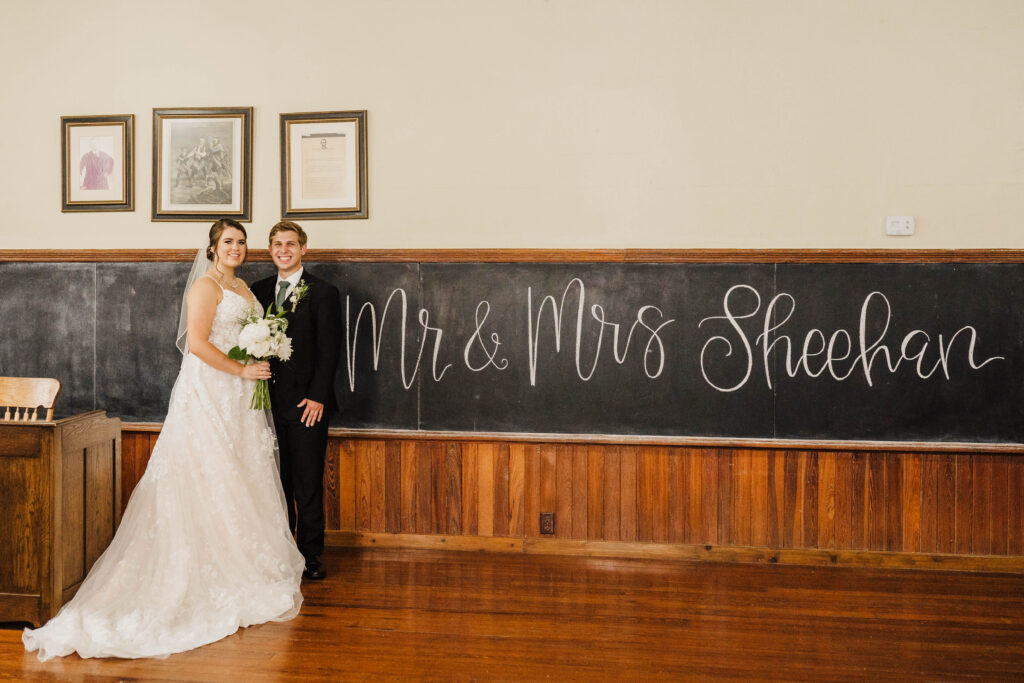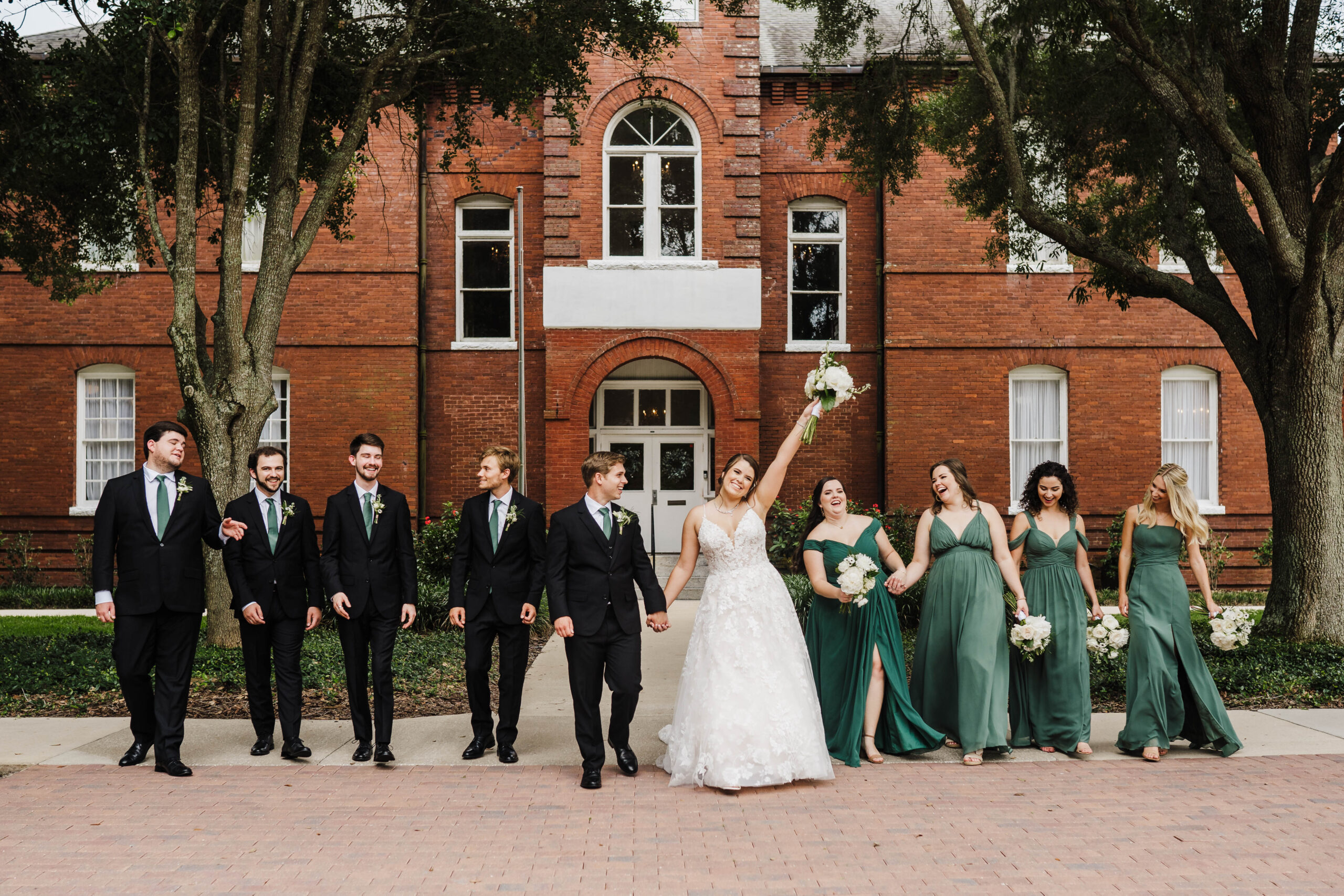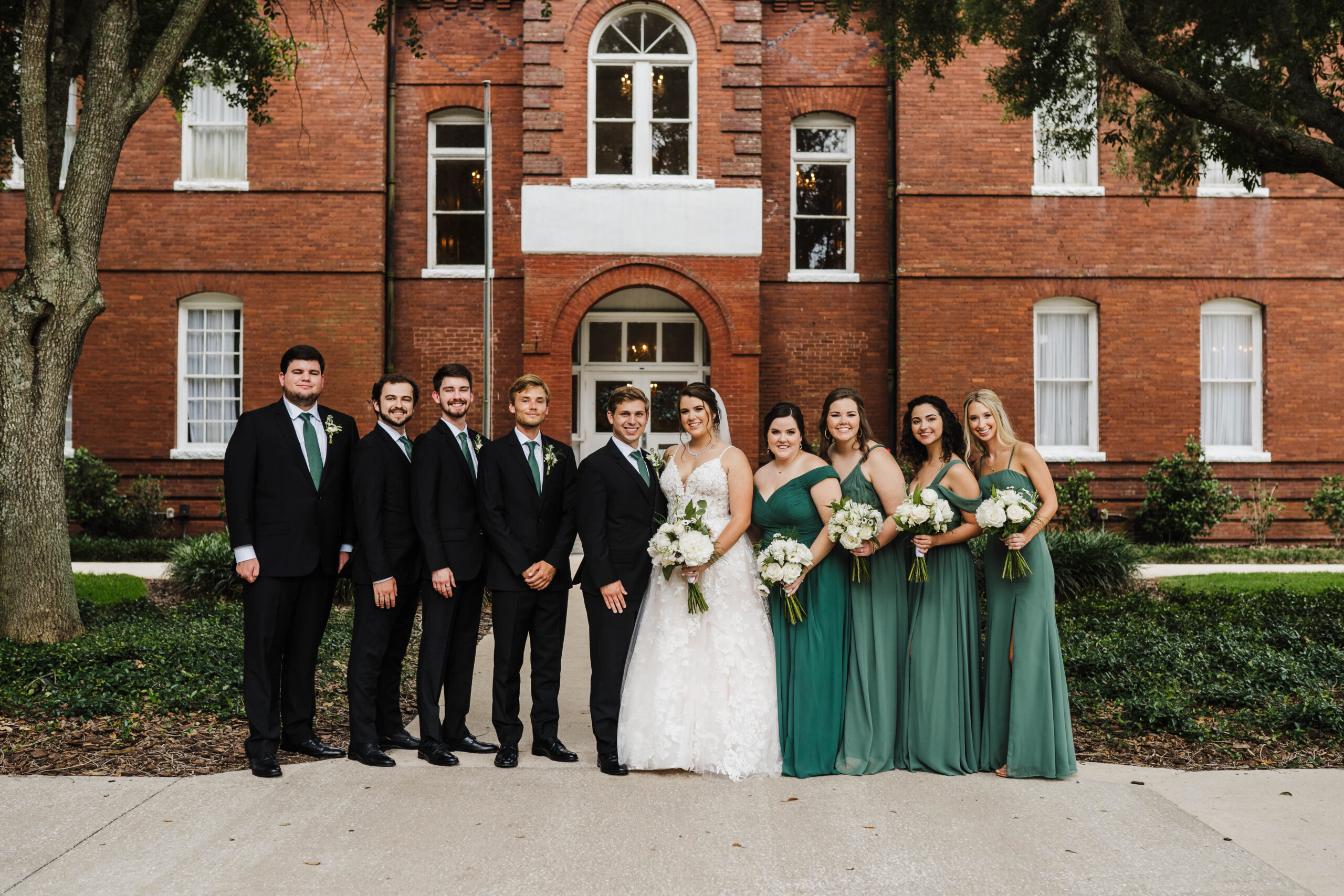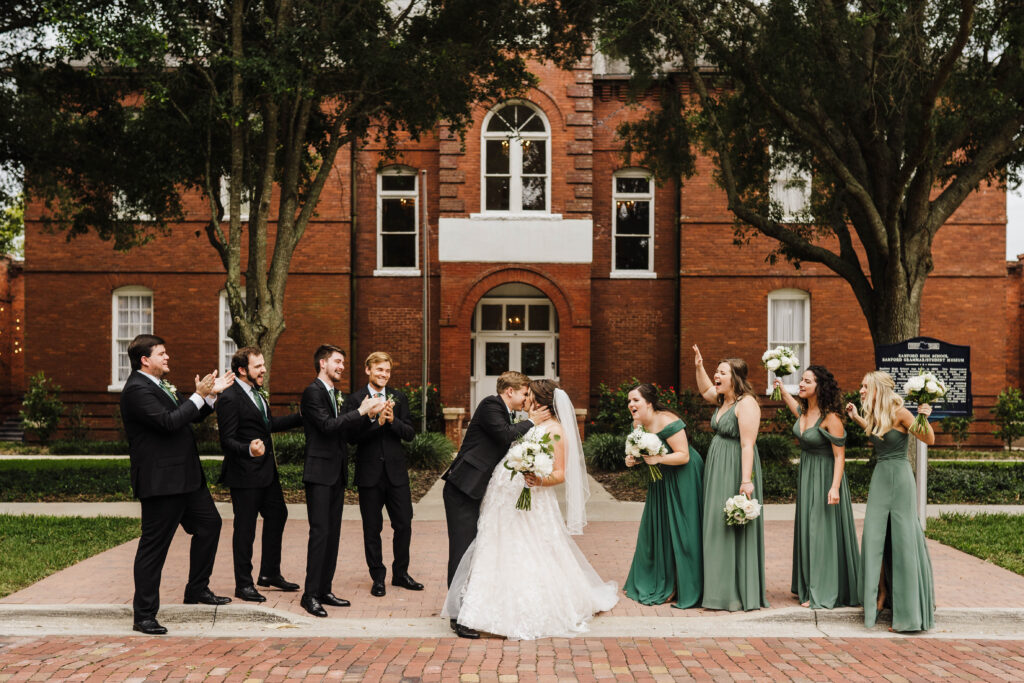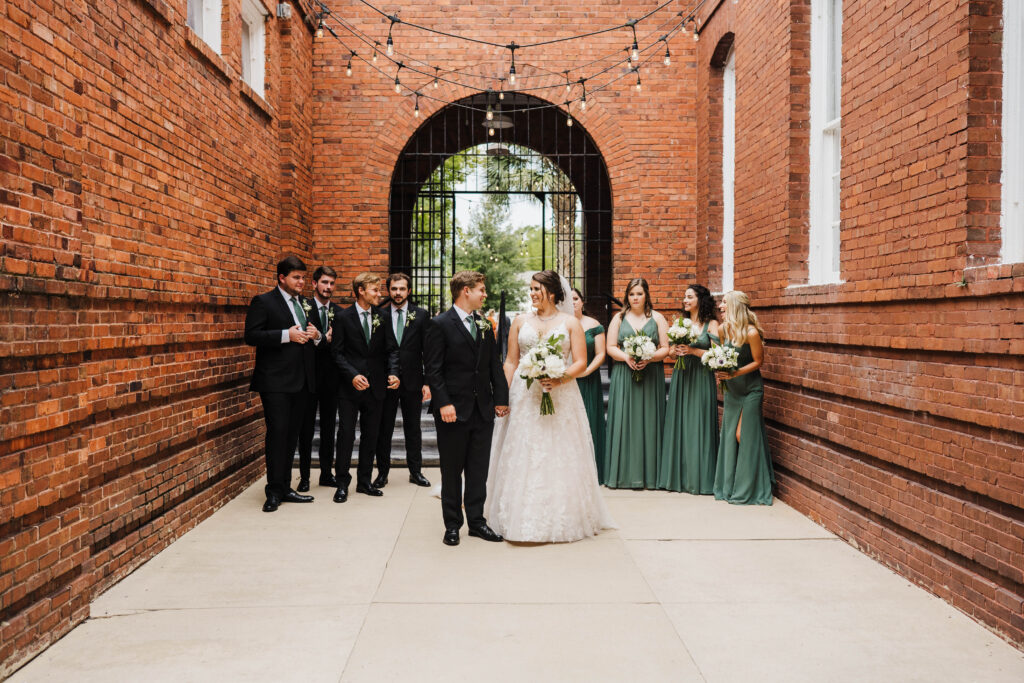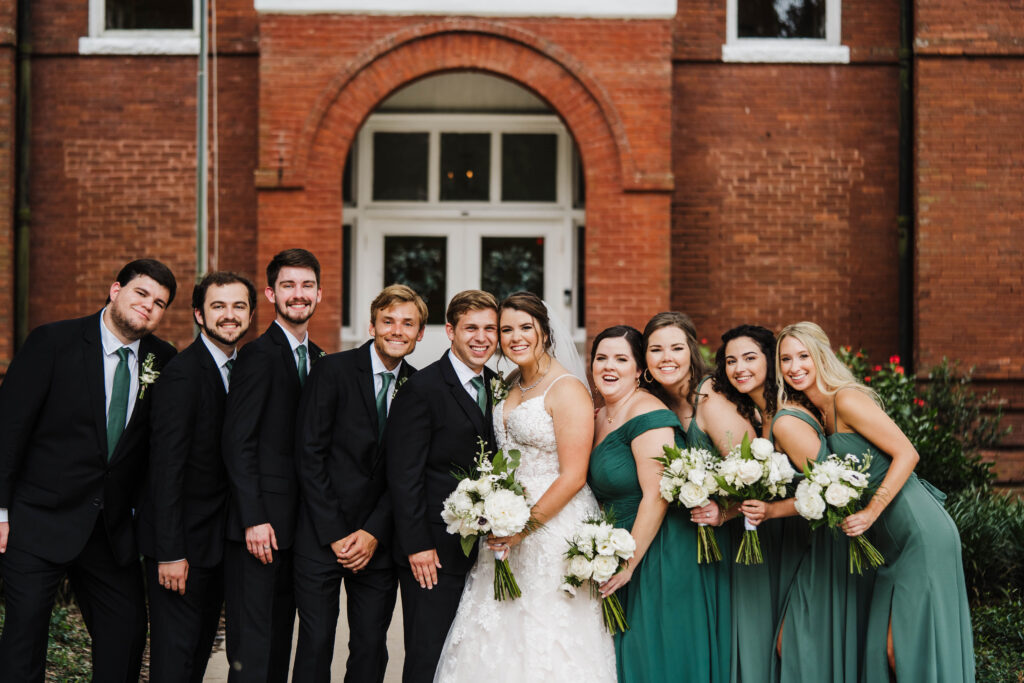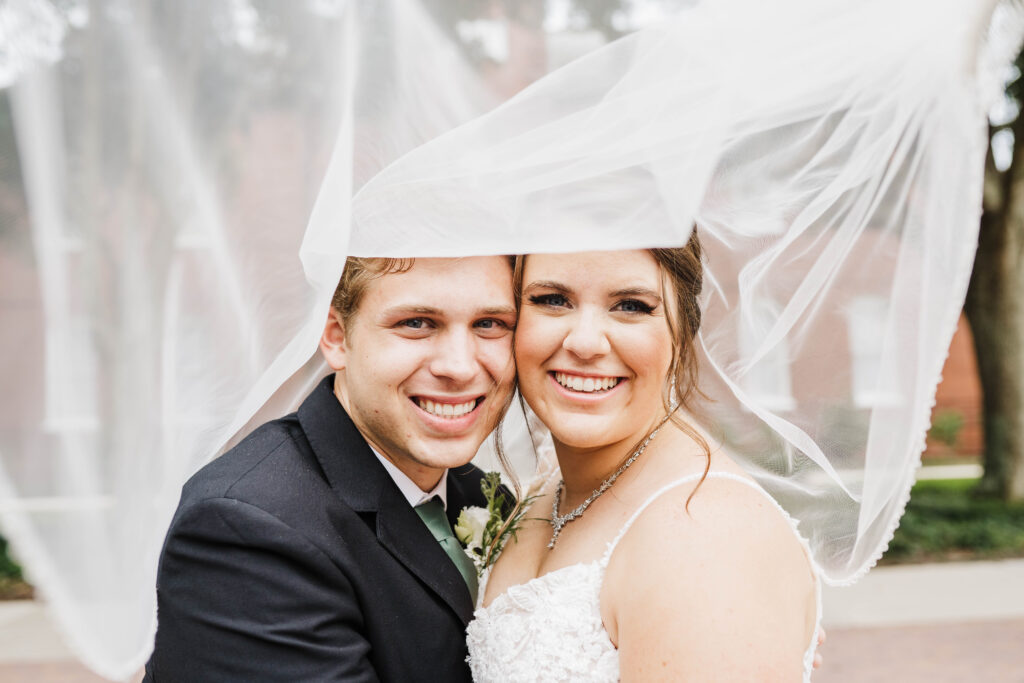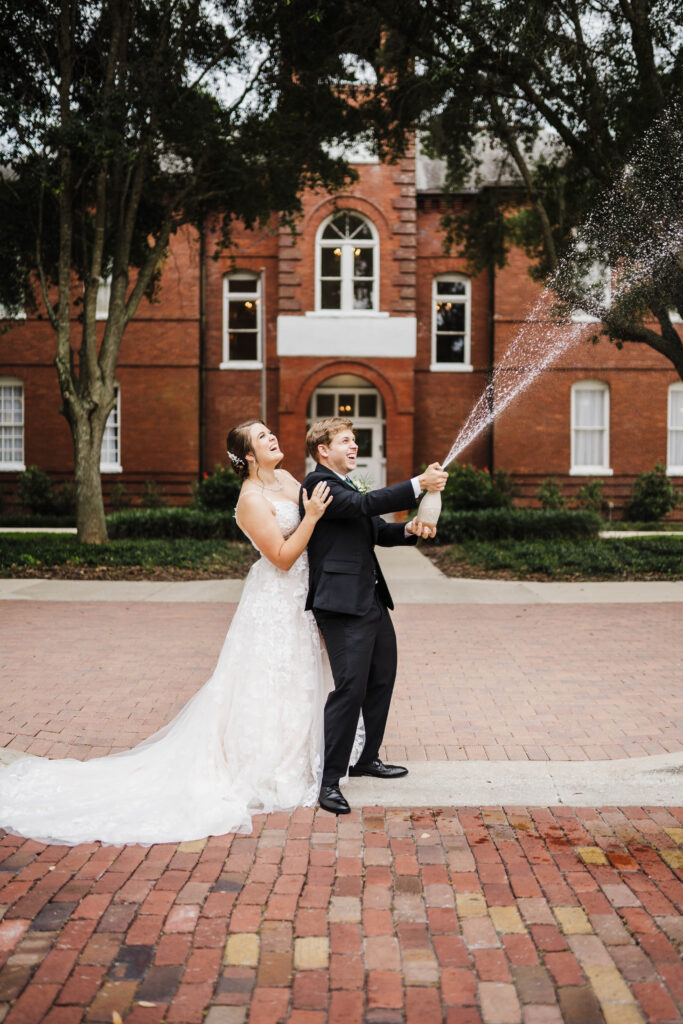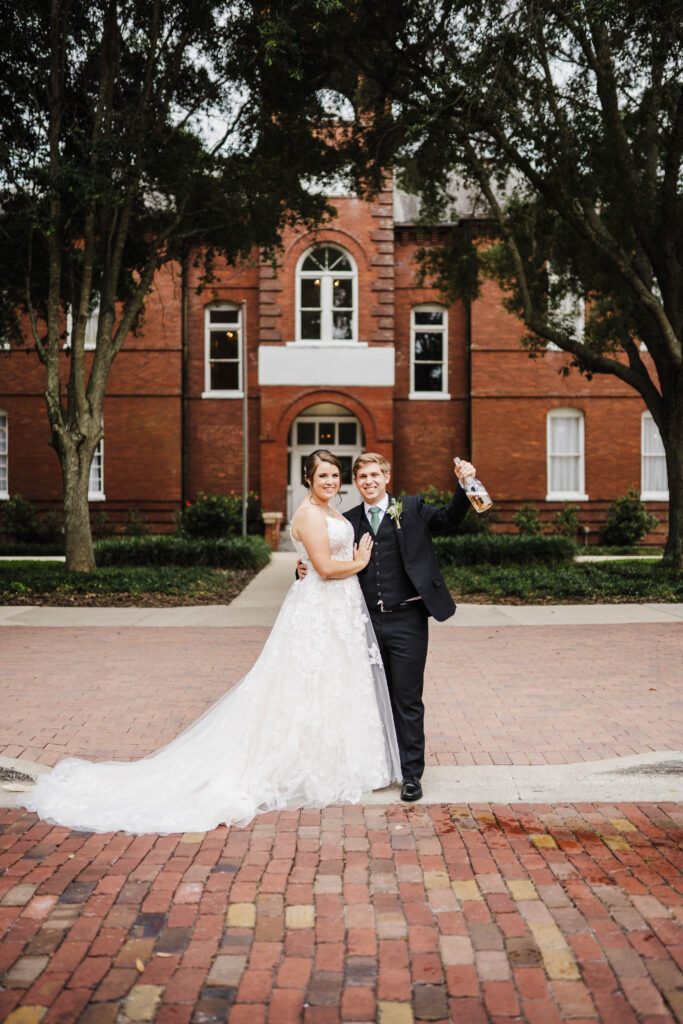 Cocktail Hour + Reception
Before the reception, the cocktail hour took place in a gorgeous white room with wooden floors. At their reception, details like their "Better Together" neon sign, tall candles, and elements of golden and green stood out. After the guests were seated, the newlyweds entered and the party began. Mr. and Mrs. Sheehan shared their first dance before dancing with their respective parents – Caroline with her father and Nick with his mother. The reception was lively and full of laughter. It even featured flaming donuts! Their incredible DJ, Atomic Entertainment, kept the party going until the very end!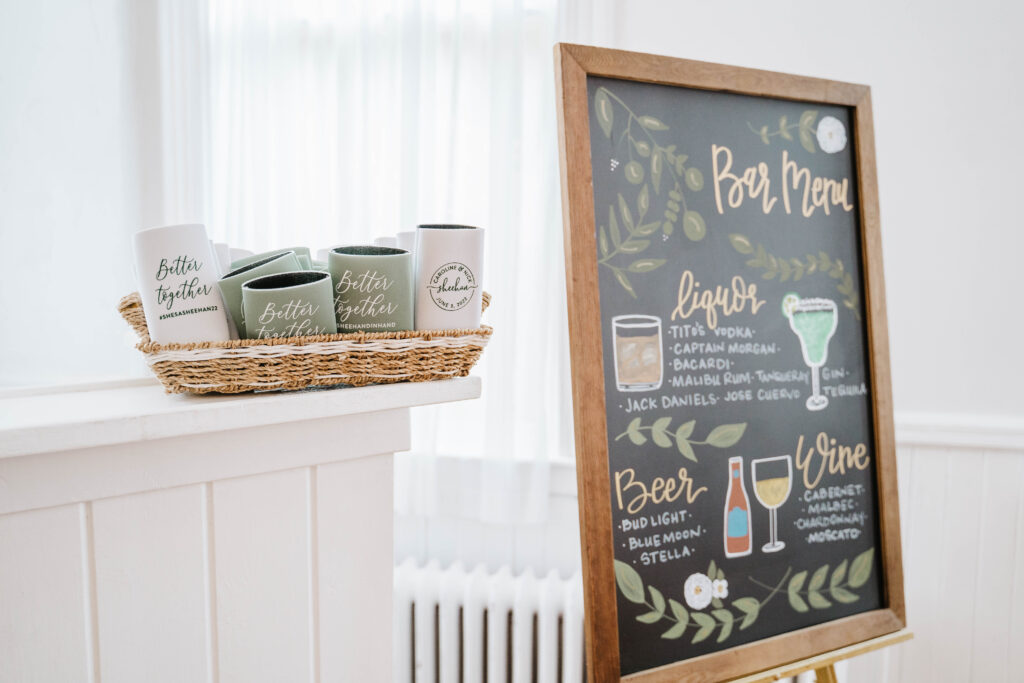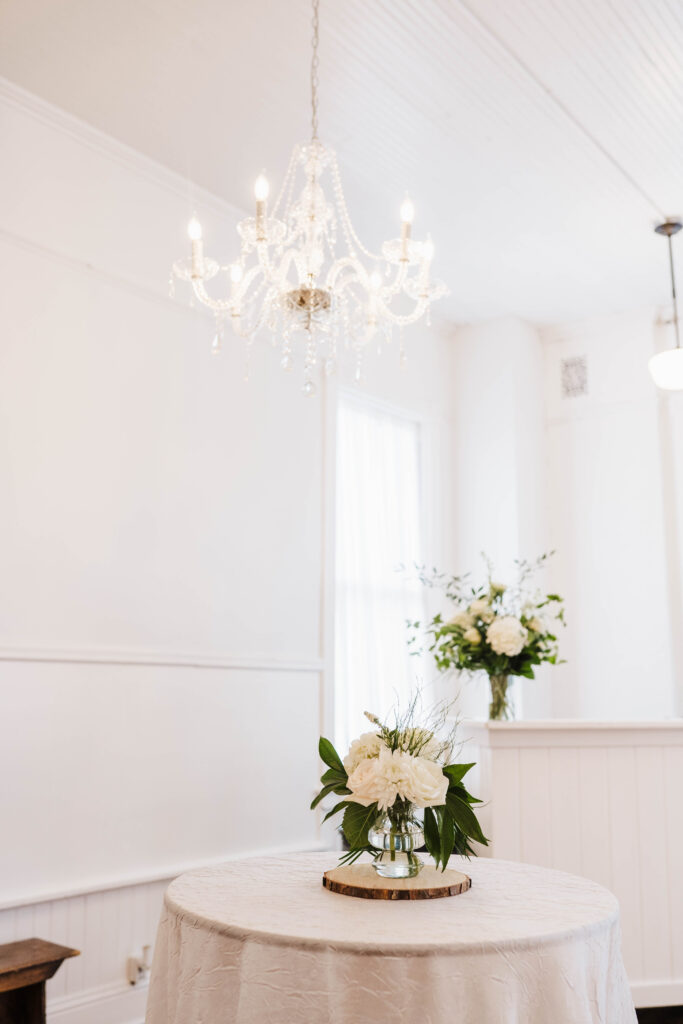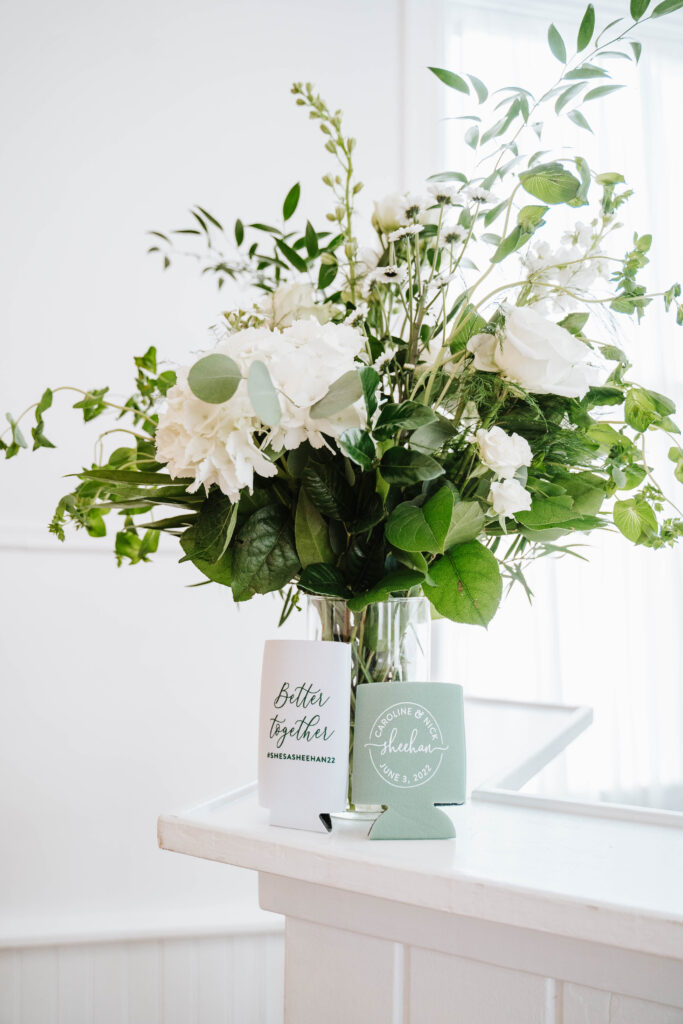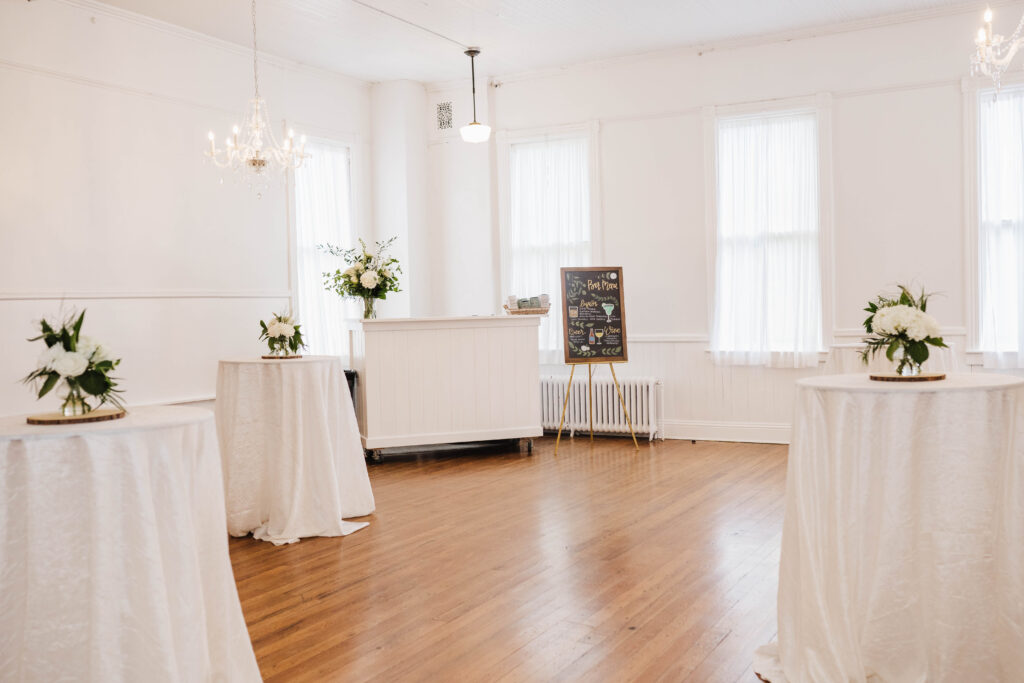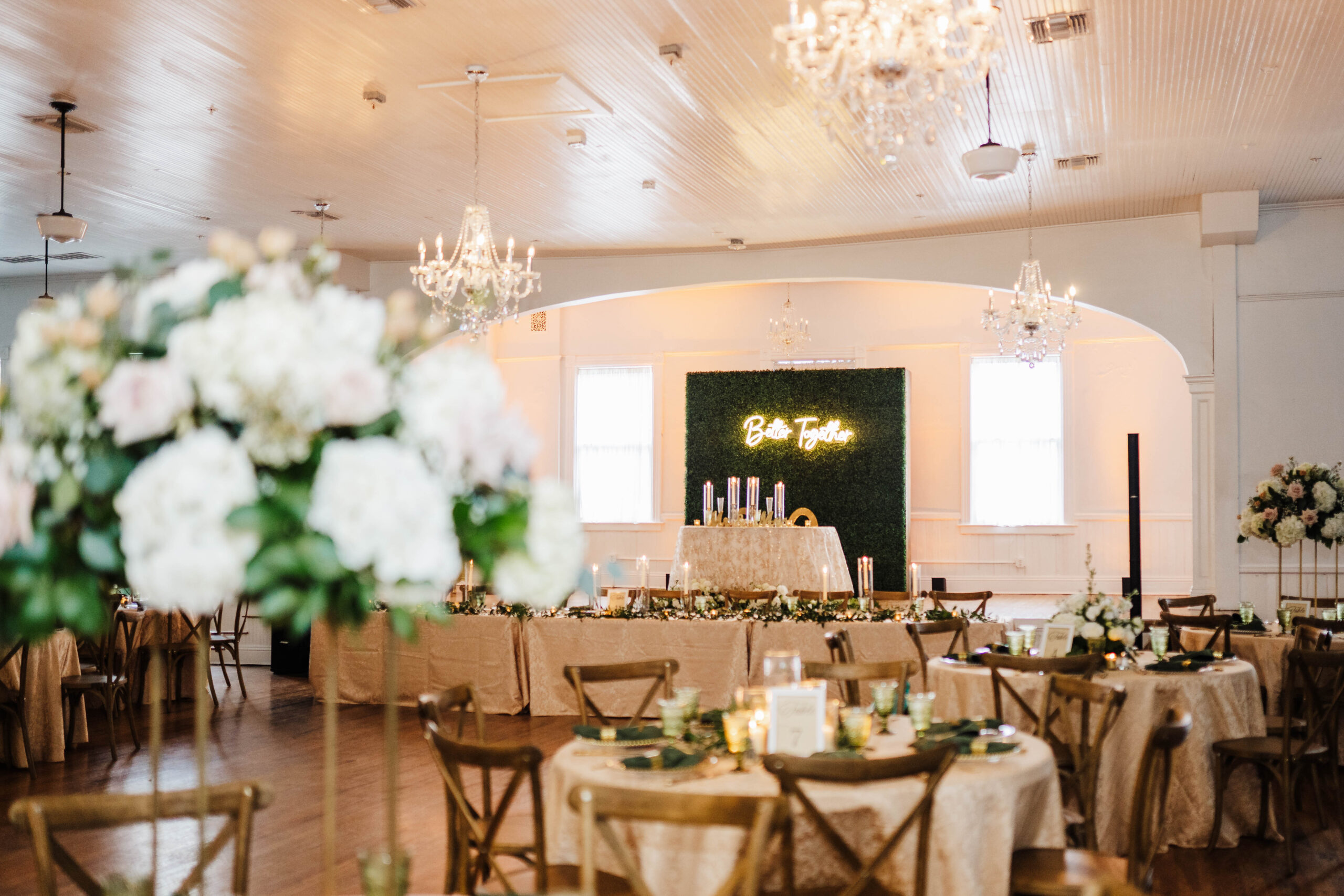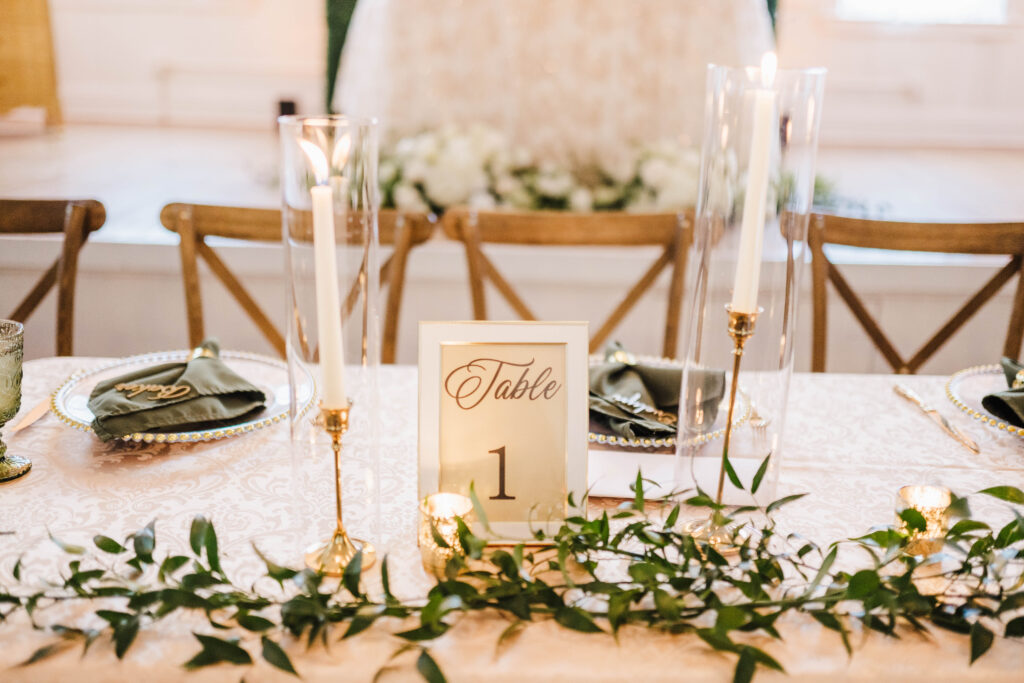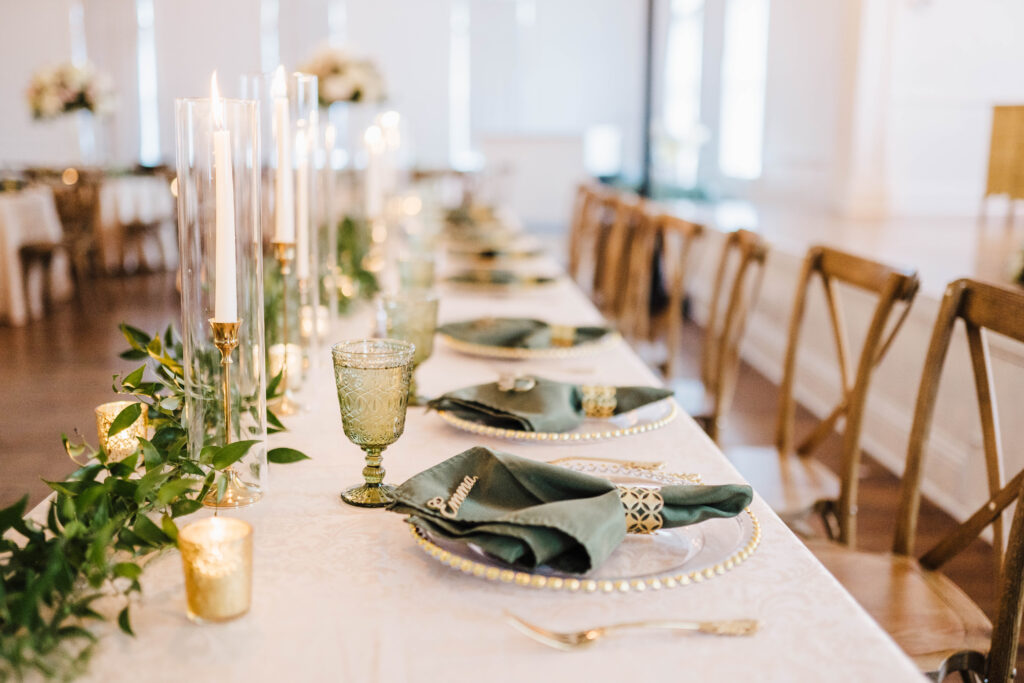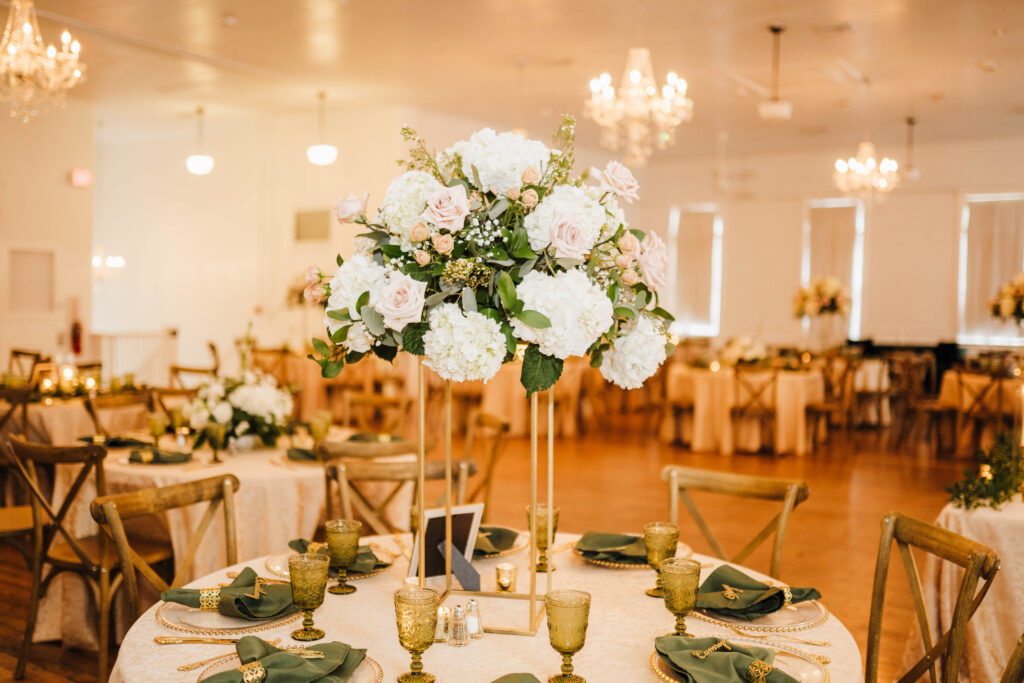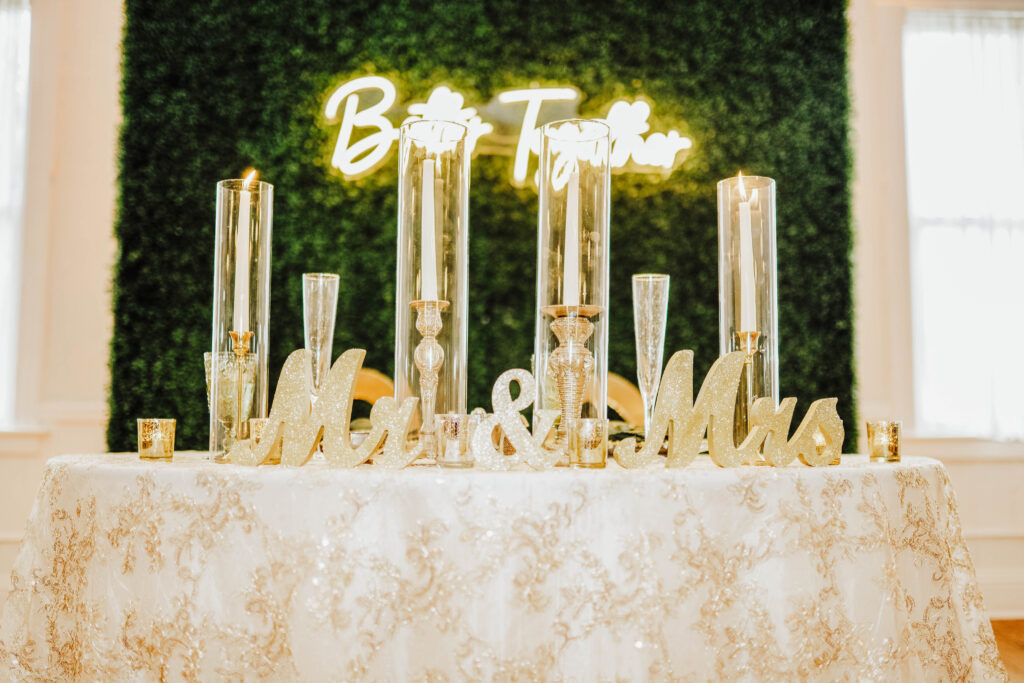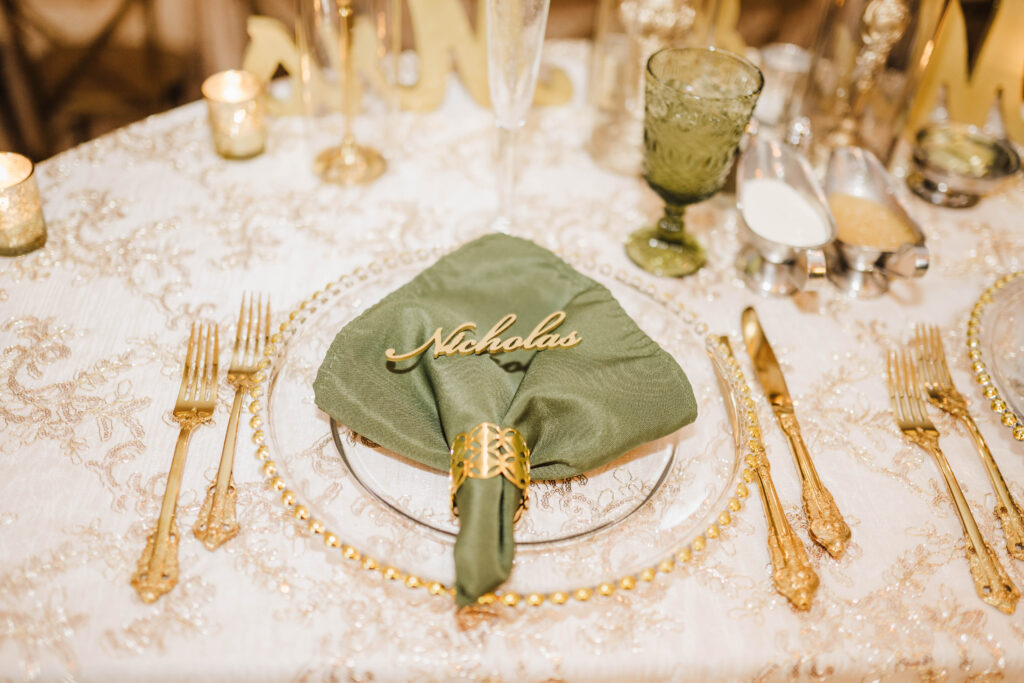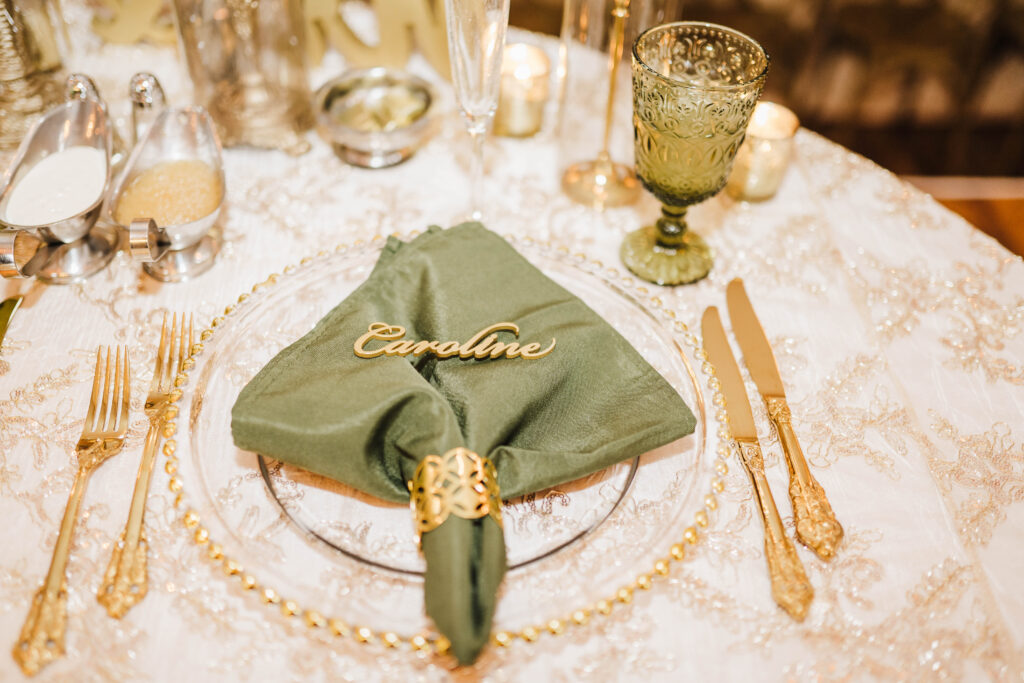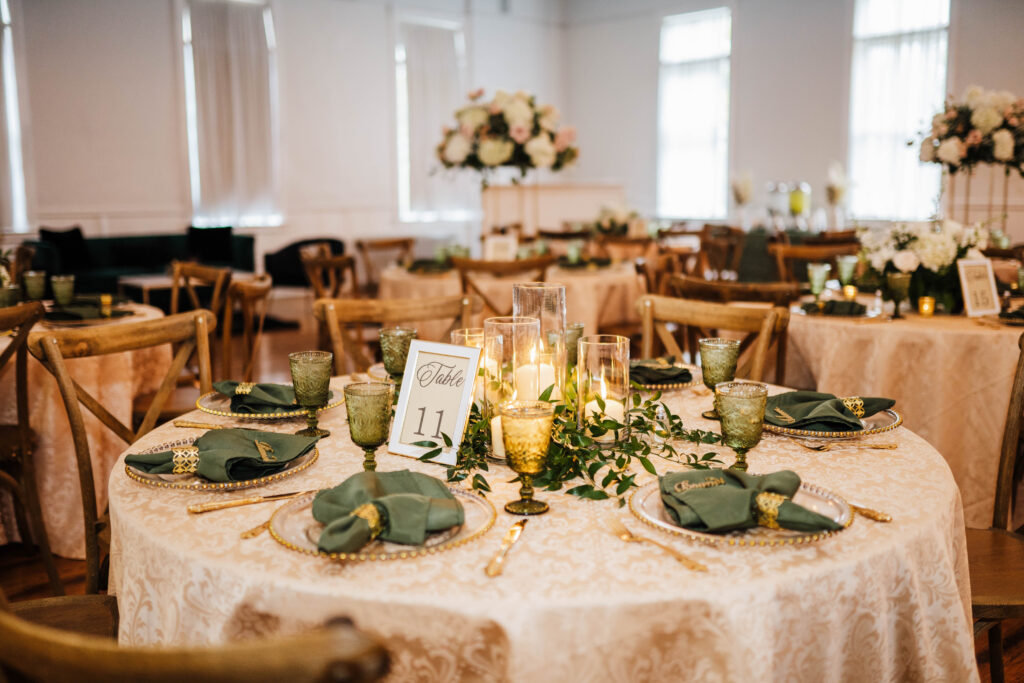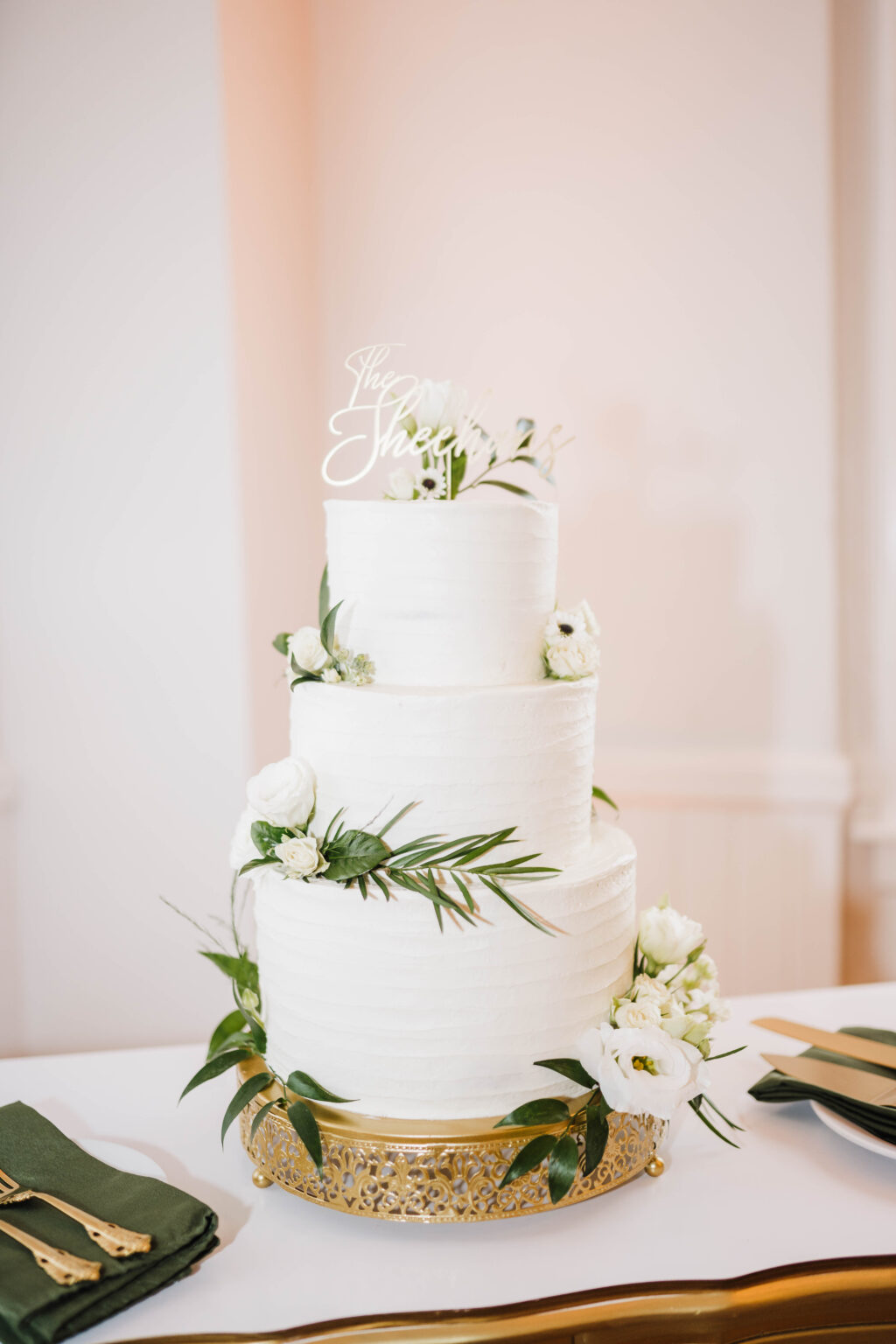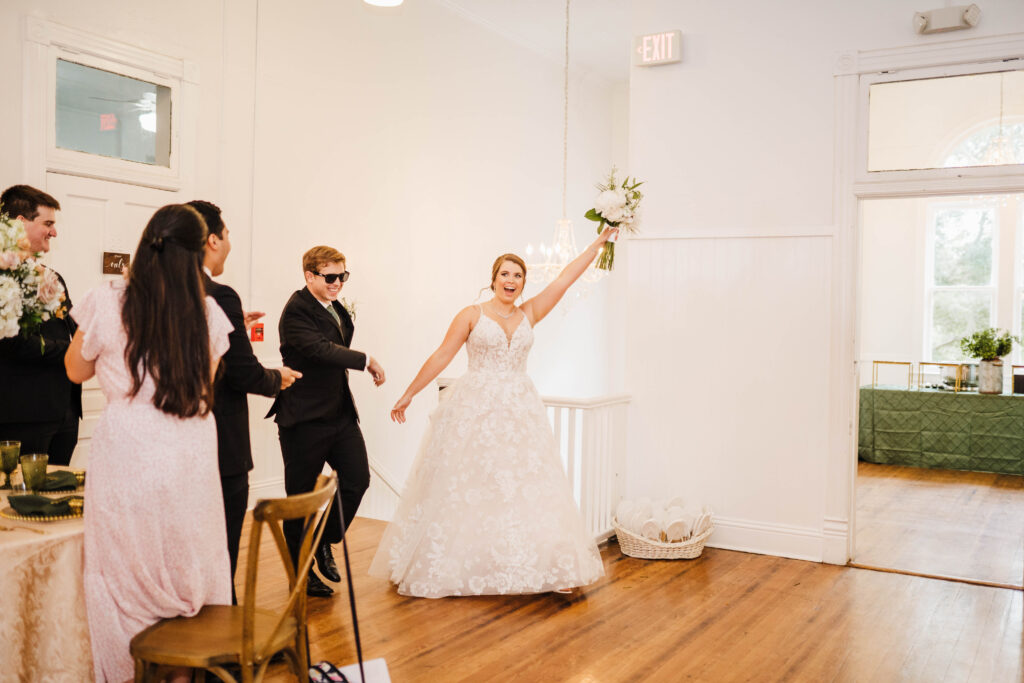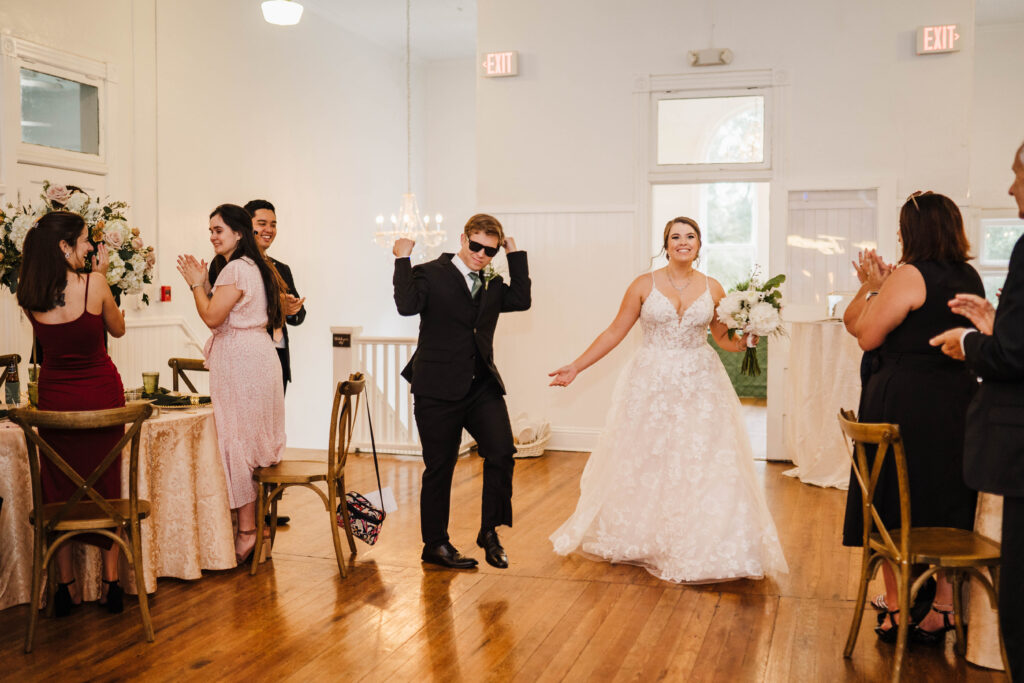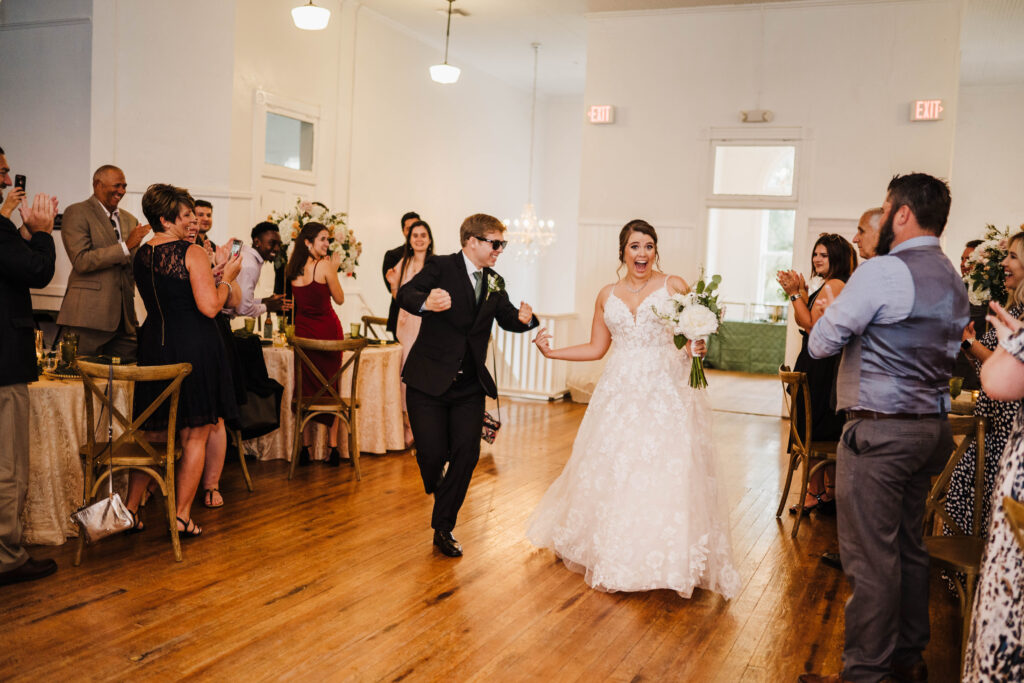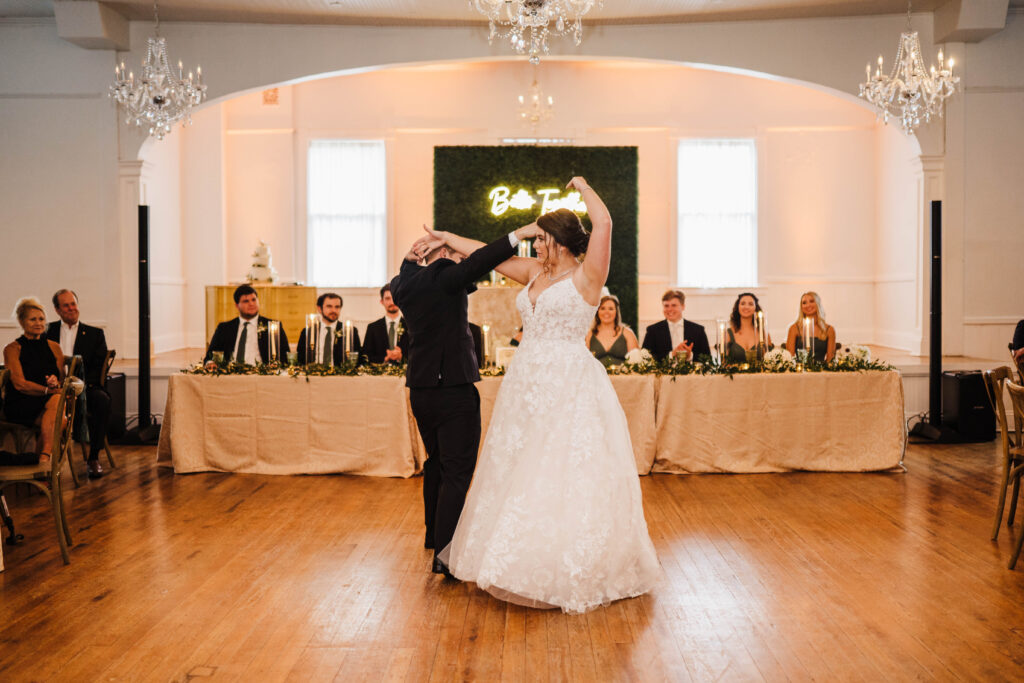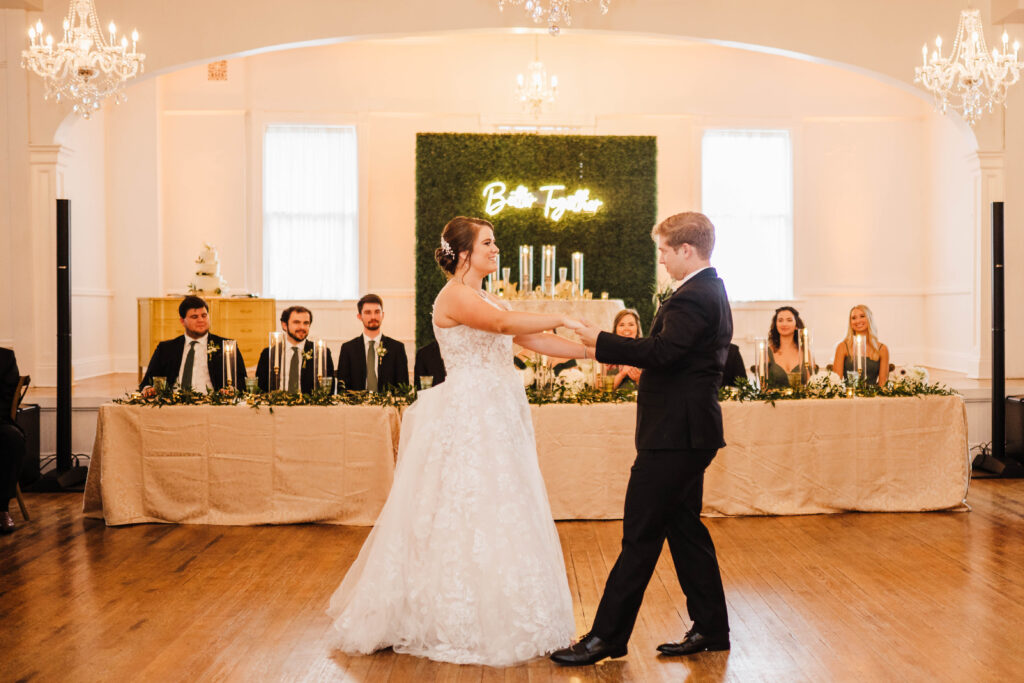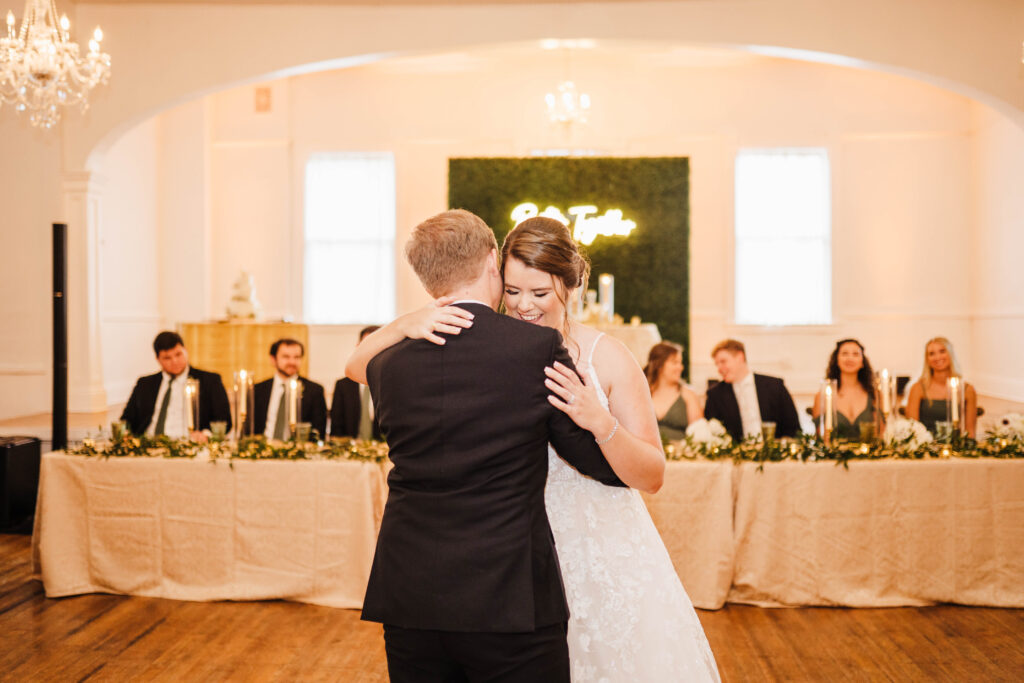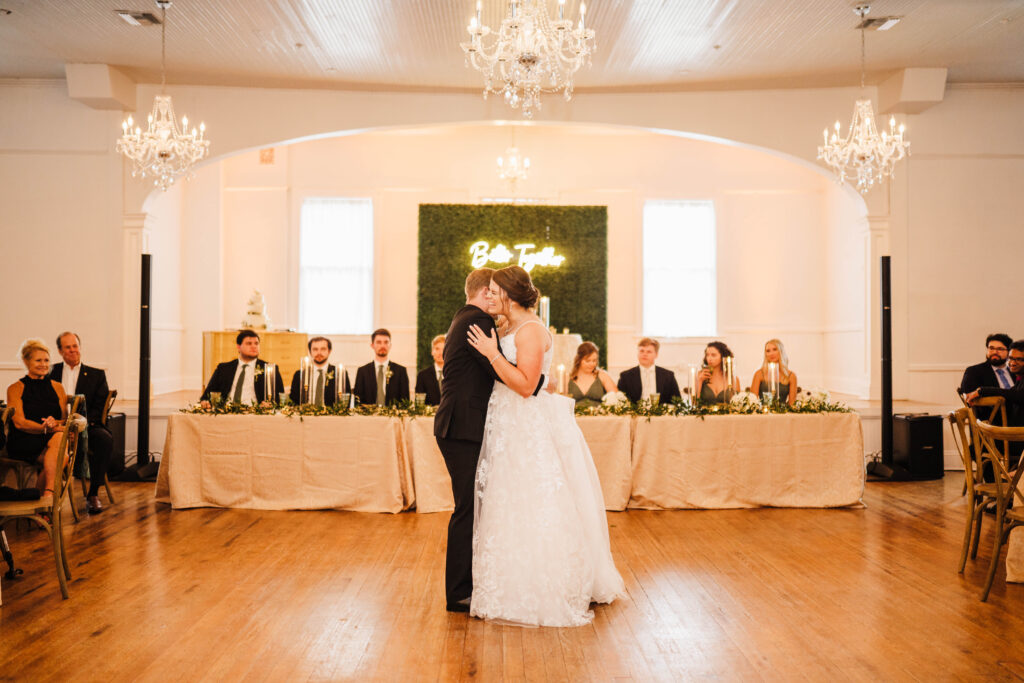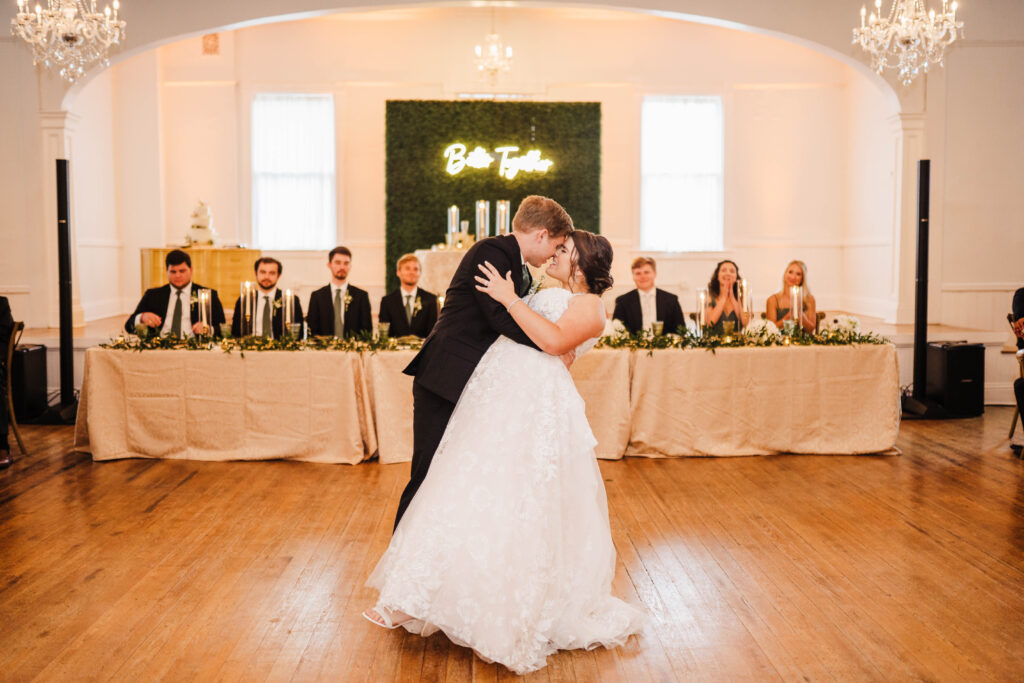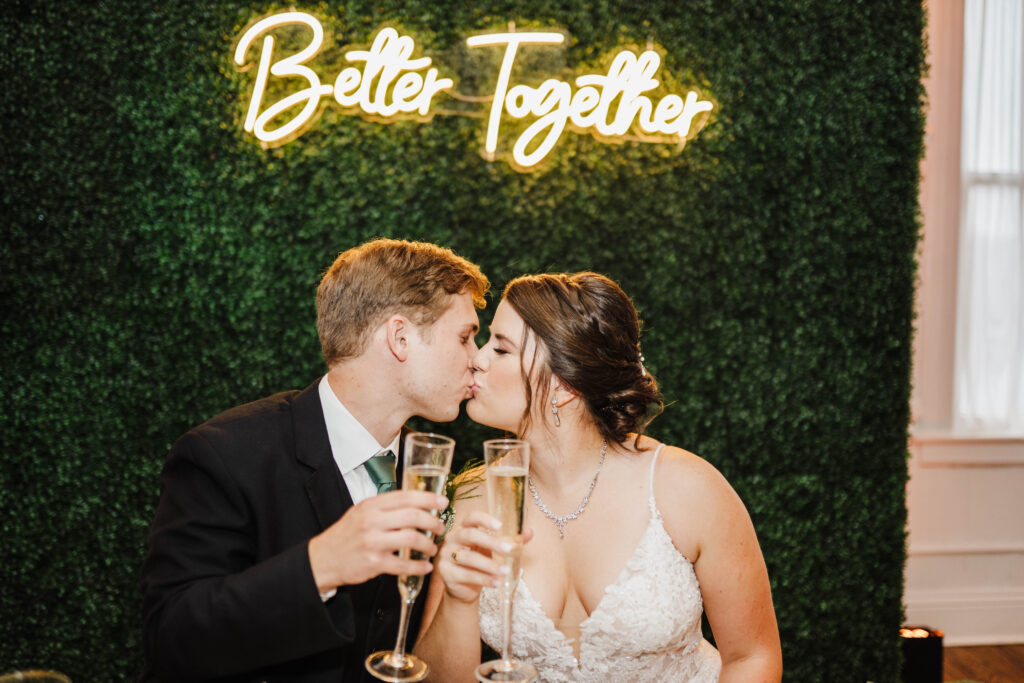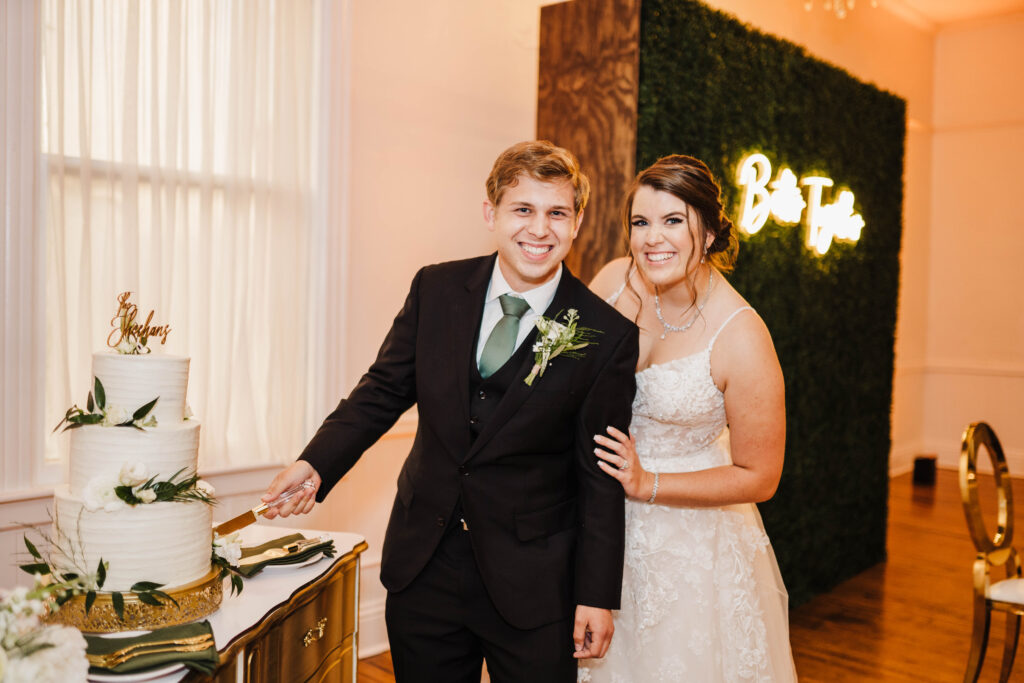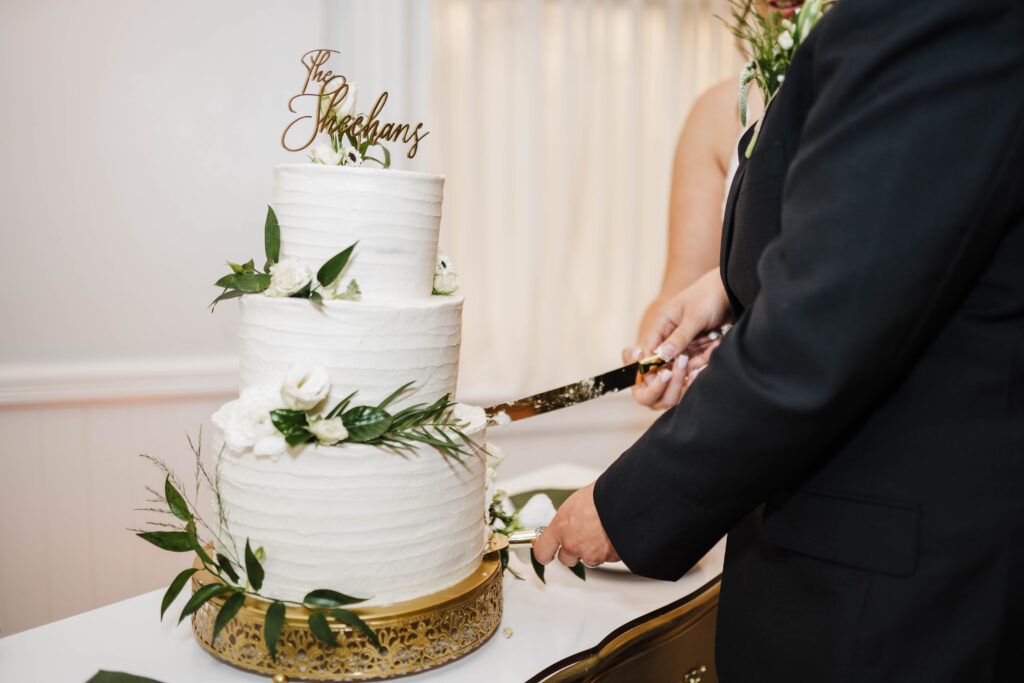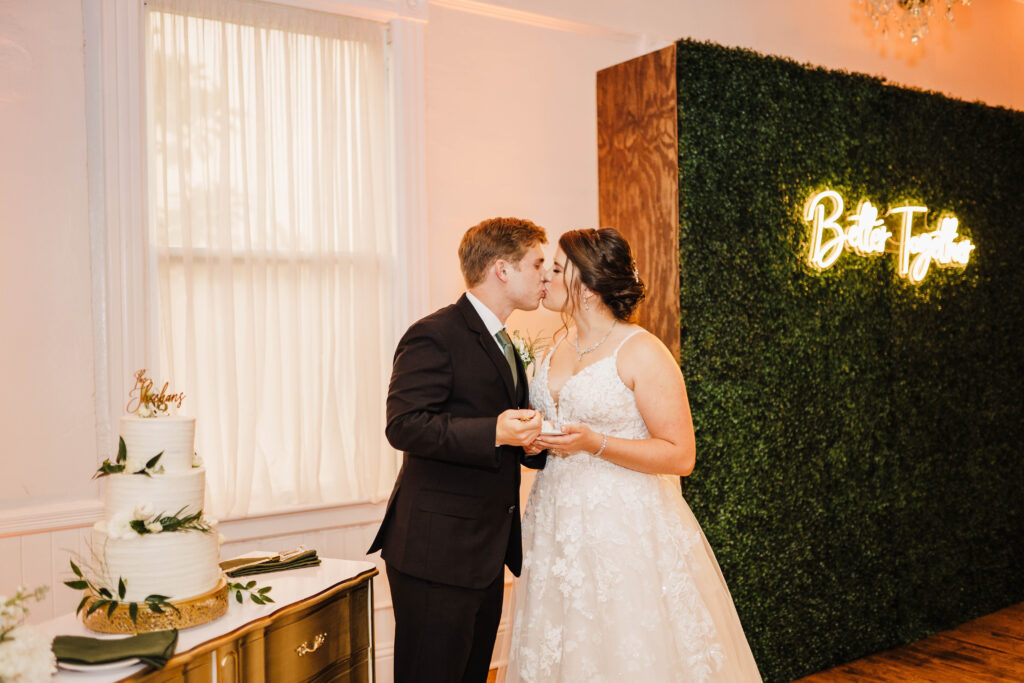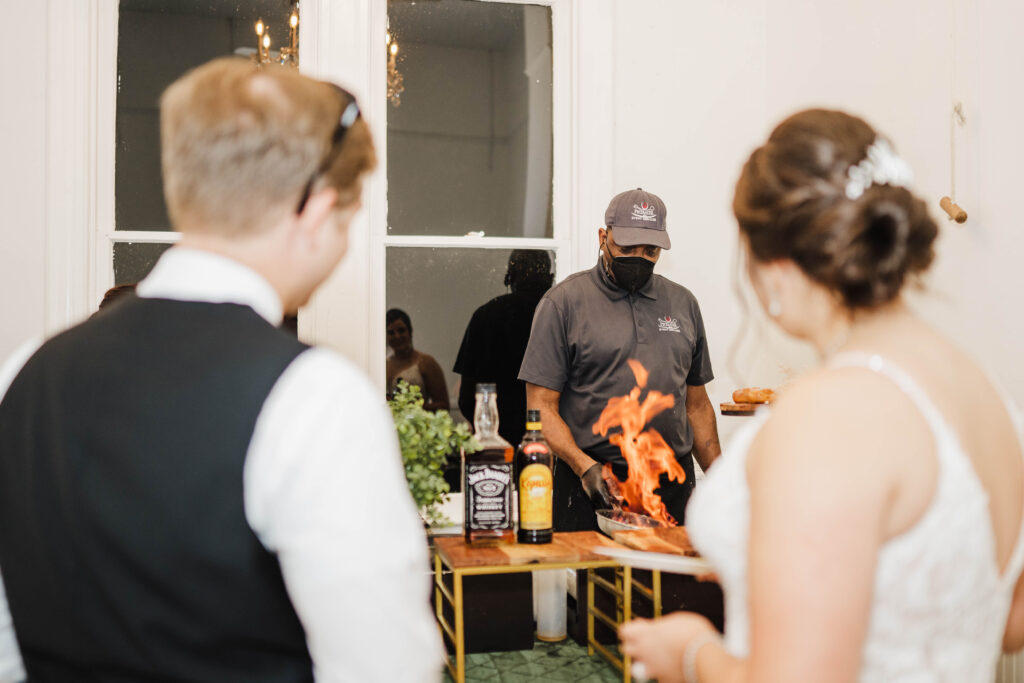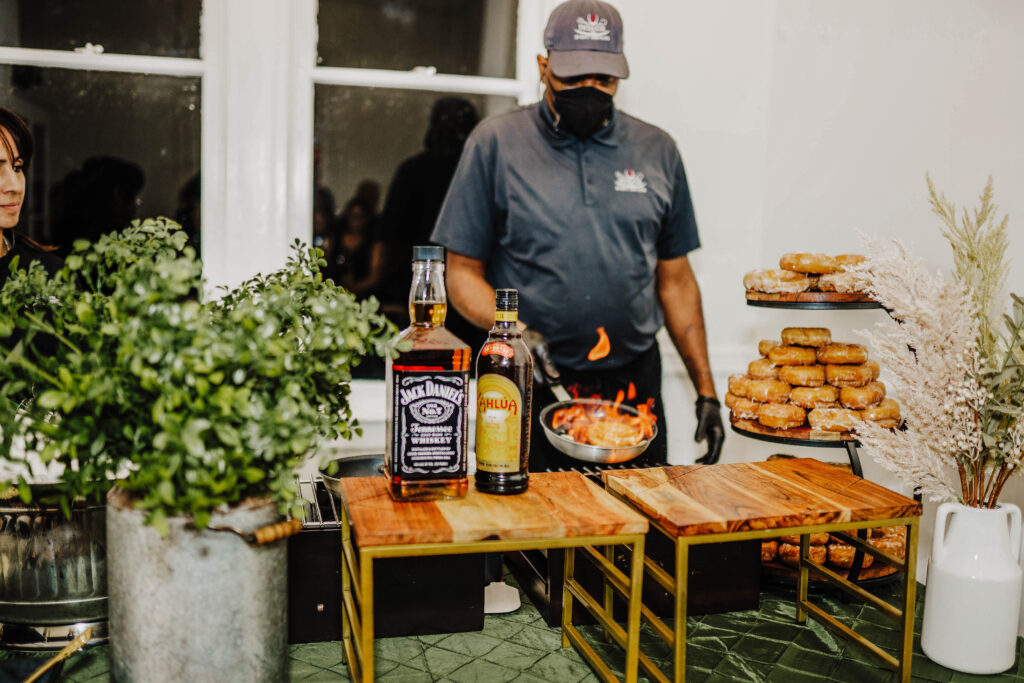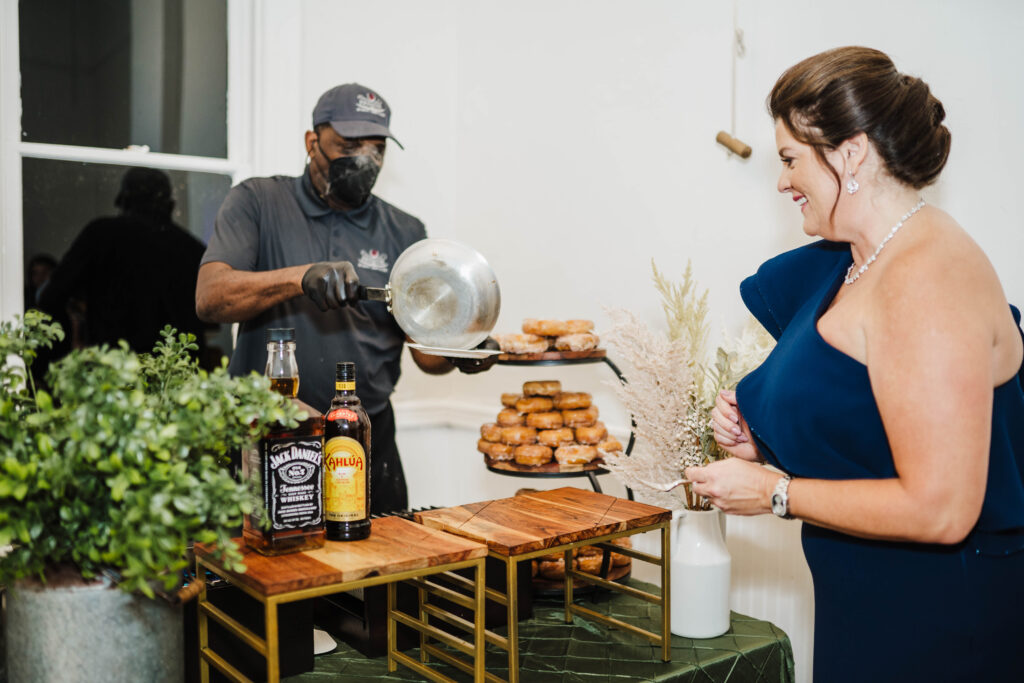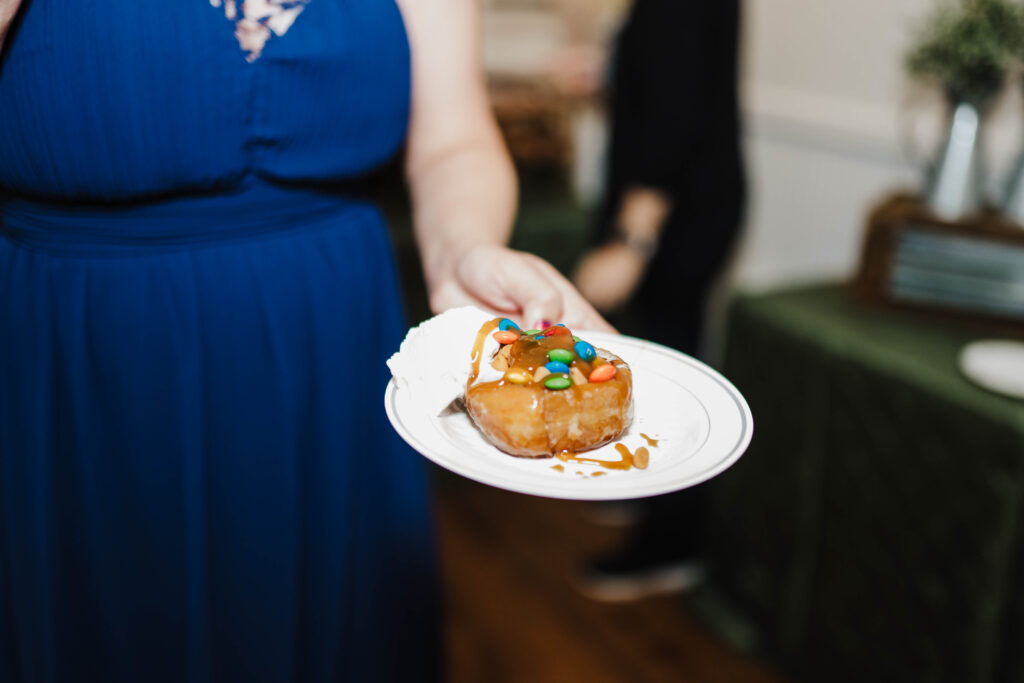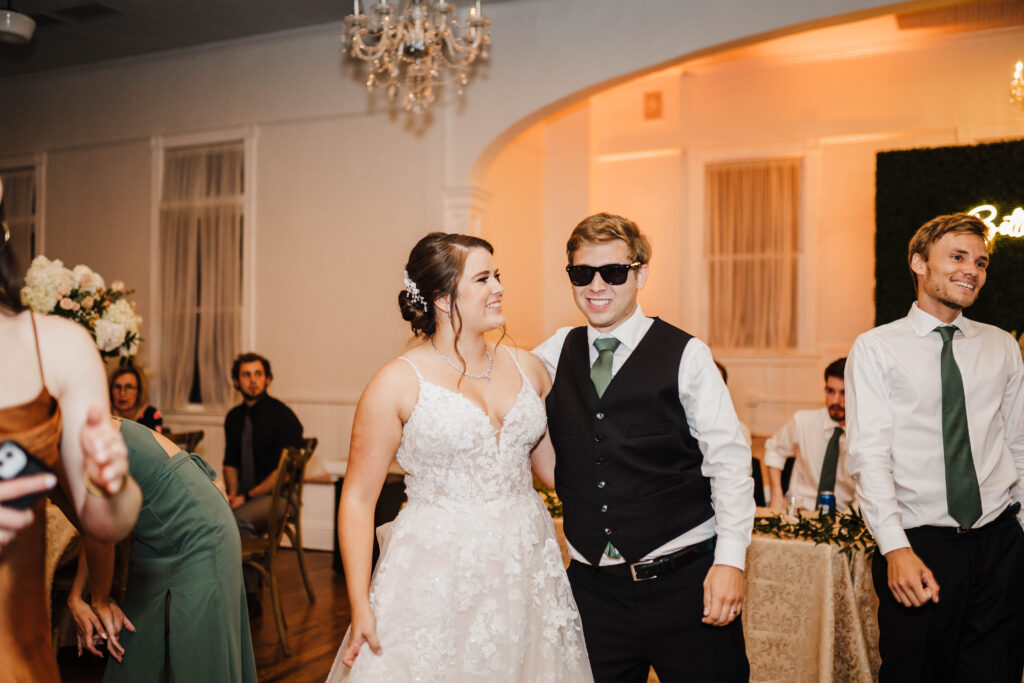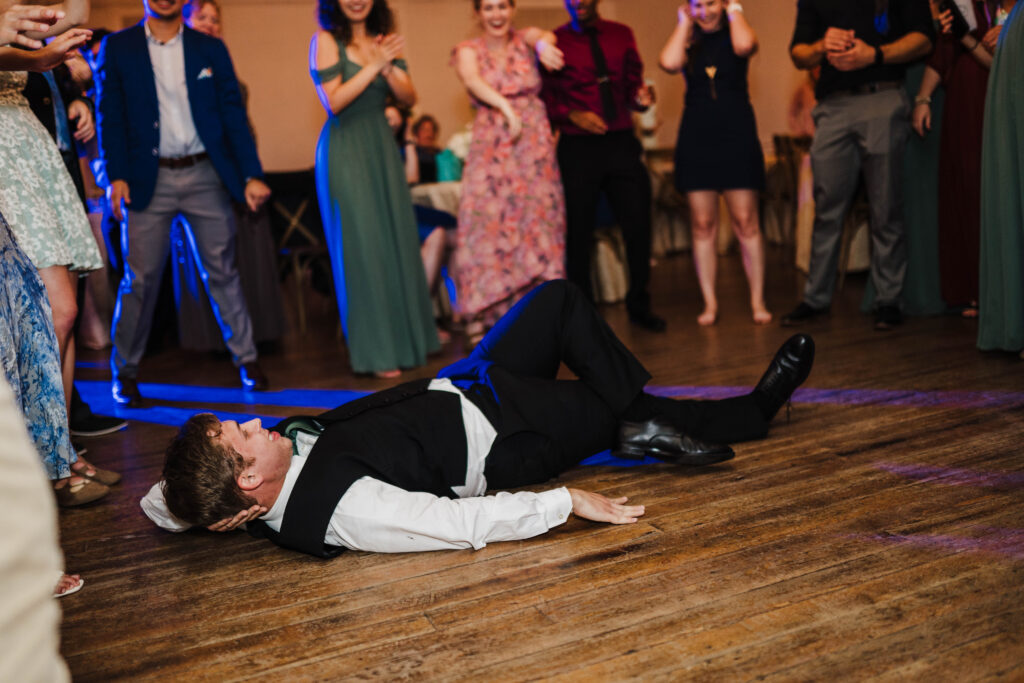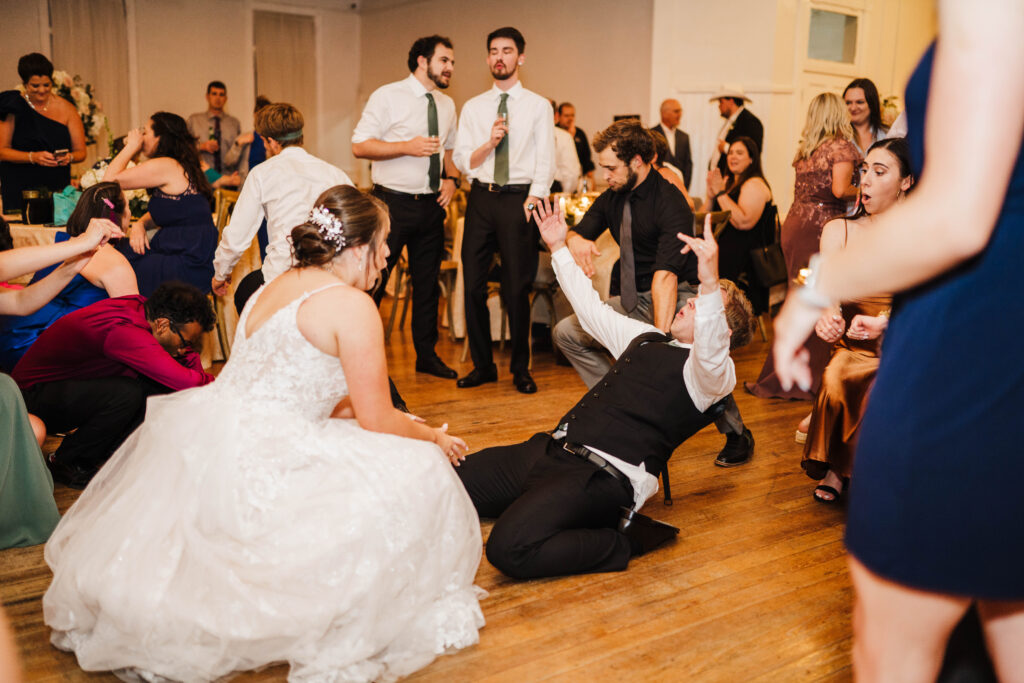 As it neared the end of the Historic Venue 1902 wedding, guests took to the dance floor for a final time before allowing Nick and Caroline to have an intimate moment. When the Sheehan's made their grand exit, hand-in-hand, their loved ones held up sparklers and shouted their well wishes. The joy and excitement were palpable. I'm grateful to have been a part of their special day at Historic Venue 1902 and to have captured memories they will cherish for life.