Wedding at The Royal Crest Room | Fitoviola & Christian
The Royal Crest Room Wedding Venue located in Saint Cloud, Florida is an enchanting venue situated on 400 acres of sprawling greenery. One of the most stunning features of the Royal Crest Room is the outdoor ceremony area. The ceremony space is nestled under a beautiful white arbor and surrounded by towering trees and manicured landscaping. It provides the perfect backdrop for a romantic wedding ceremony.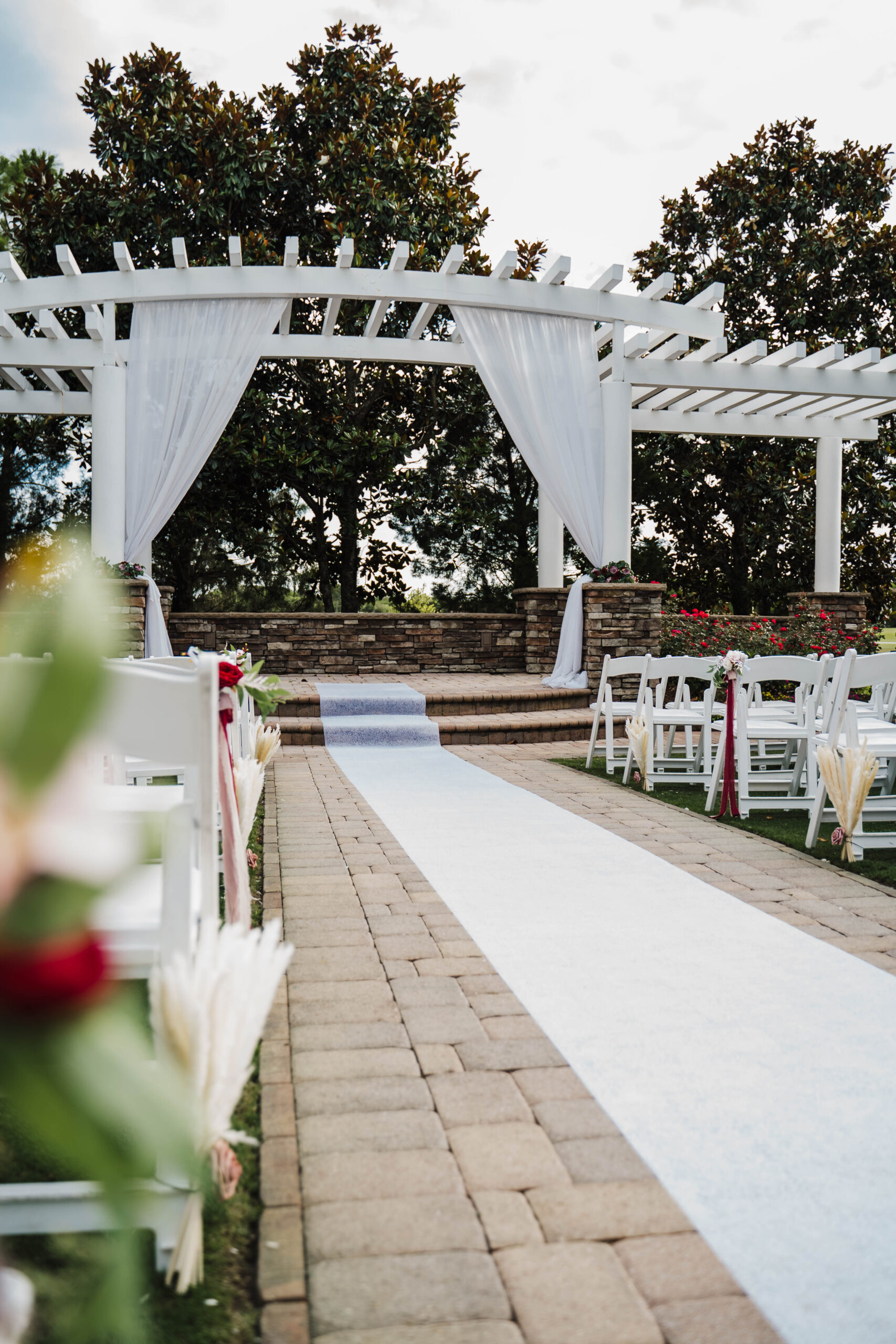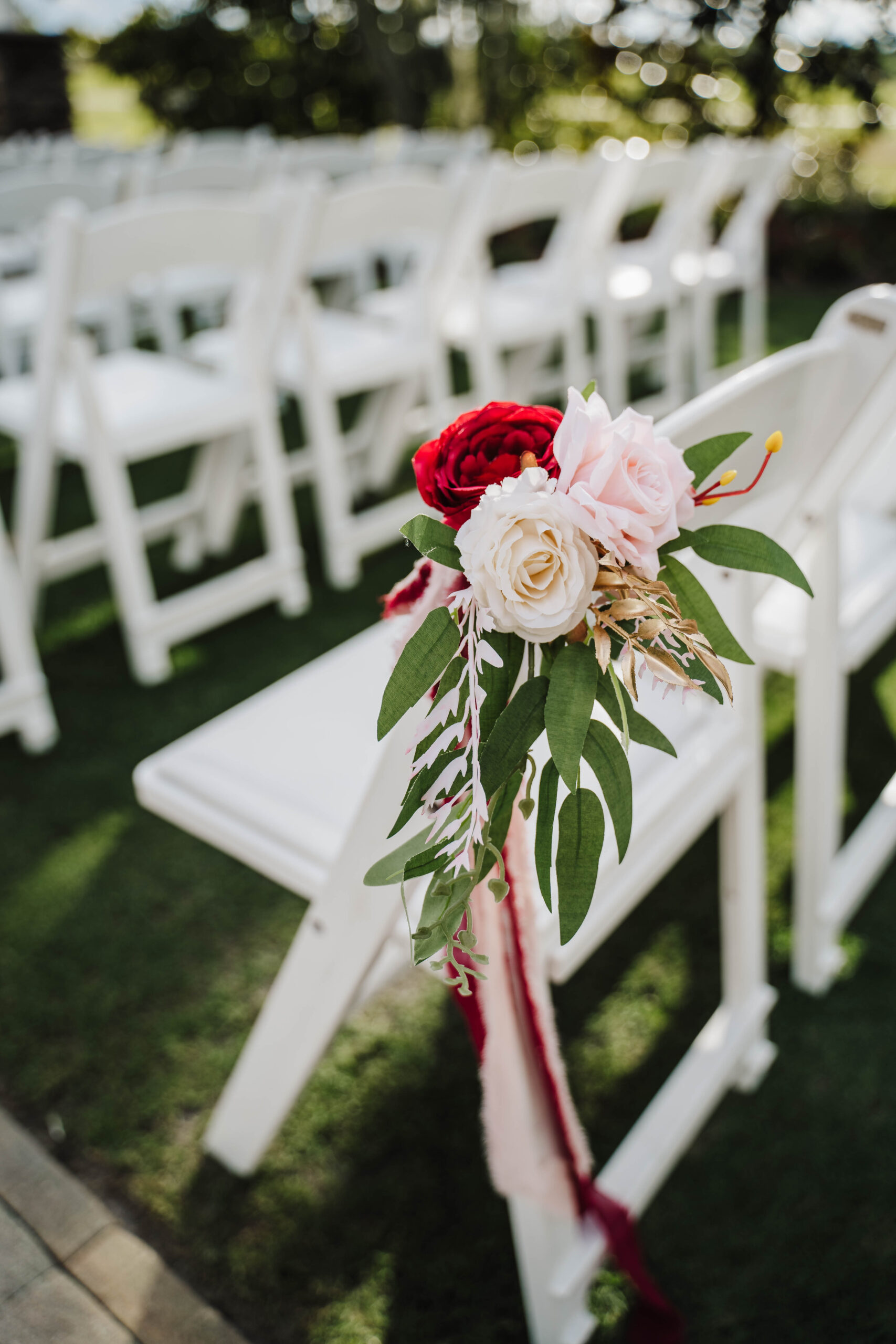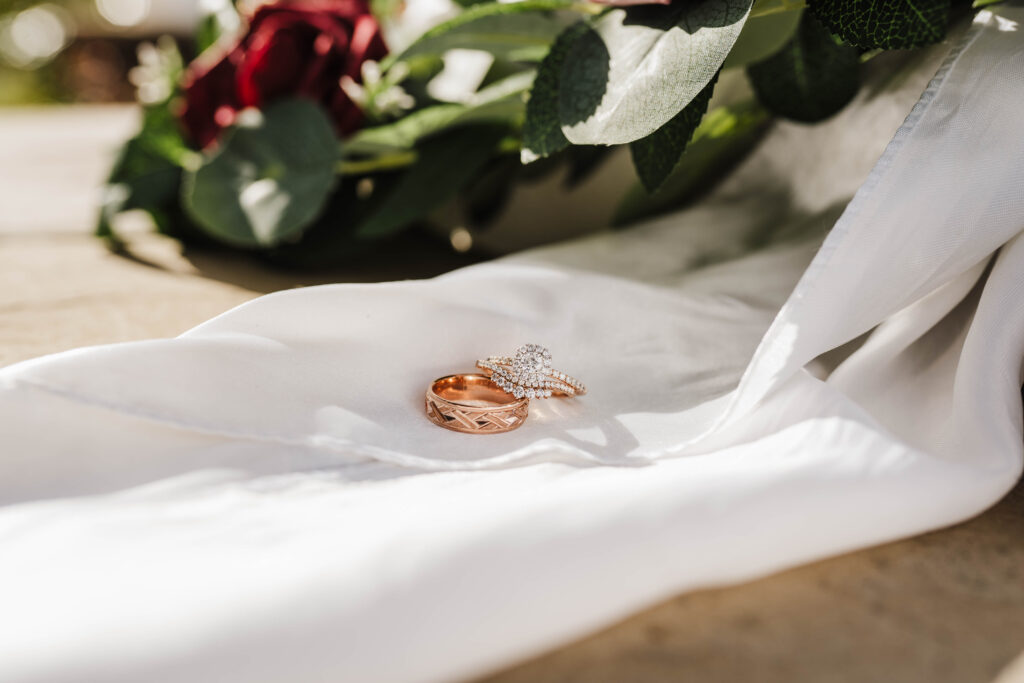 I first met the happy couple at an "I Said Yes!" wedding show where they won an engagement session with me, and I was honored to capture their Royal Crest Room wedding. The venue offers several options for photography both outside and inside. The old bridge on the property is one such spot, providing a rustic and charming backdrop for portraits. The venue also features authentic British phonebooths for more playful photos. Inside The Royal Crest Room, large windows allow natural light to spill into the spacious reception hall and create an inviting atmosphere that extends throughout the property.
The bride and groom, Fitoviola & Christian, wed in front of friends and family under a large white arch. The ceremony was elegant, and the couple's color scheme of rose gold and wine perfectly complemented the setting and the floral arrangements.
After the ceremony, the couple and wedding party rode out onto the golf course in golf carts for to capture these beautiful portraits. 
One of the most memorable moments of the wedding was the couple's grand entrance to their reception. Mr. and Mrs. Soto wore flags representing Colombia and Haiti, respectively. It was a beautiful tribute to their heritage, and their guests cheered as the couple made their way into the reception hall.
At the end of the night, guests made their way outside to send off the couple with sparklers!
The Royal Crest Room in Saint Cloud, Florida is a magical venue that offers a breathtaking outdoor ceremony area surrounded by picturesque landscapes. Fitoviola and Christian Soto's wedding was a beautiful event that took advantage of the venue's unique features, and I am thankful to have captured such a memorable day.