This maternity session in Winter Park, Florida was truly one of my favorite sessions of all time. Kaitlyn & Kiel are my family so being able to give them these photos to look back on is truly an honor. The morning of this session, we woke up to severe thunderstorm warnings. It was the kind of weather I would NOT want to be outside in. Despite the warnings, we were determined to do the session on this rainy day in April. We had originally planned to do the session at Leu Gardens. Due to the weather, we decided to go to The Heavy instead. The Heavy provided the perfect indoor location for Kaitlyn's maternity session in Winter Park. The interior of this store has a variety of scenery and spaces to photograph. The plants and decor is for sale so I definitely come home with a plant every time I visit.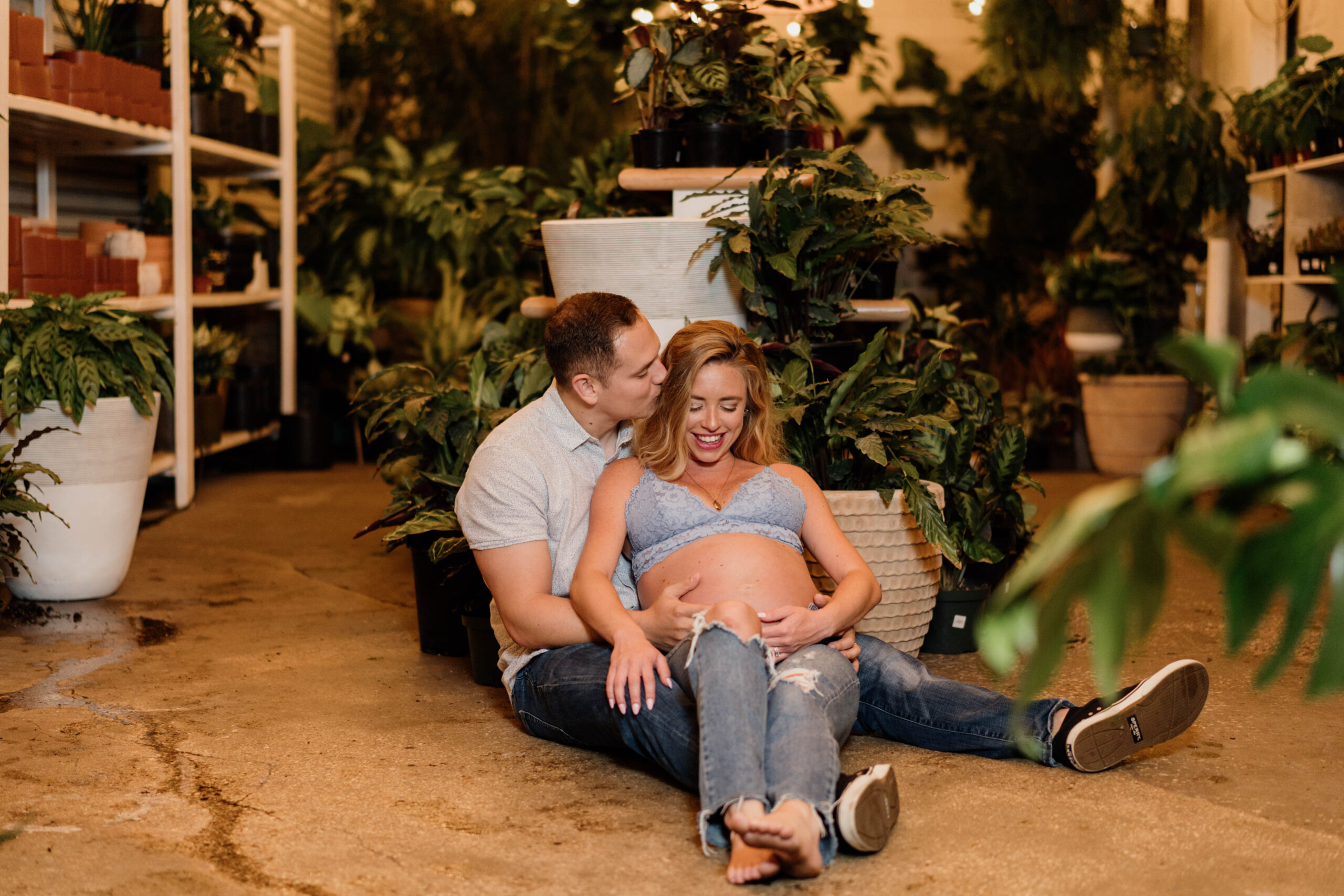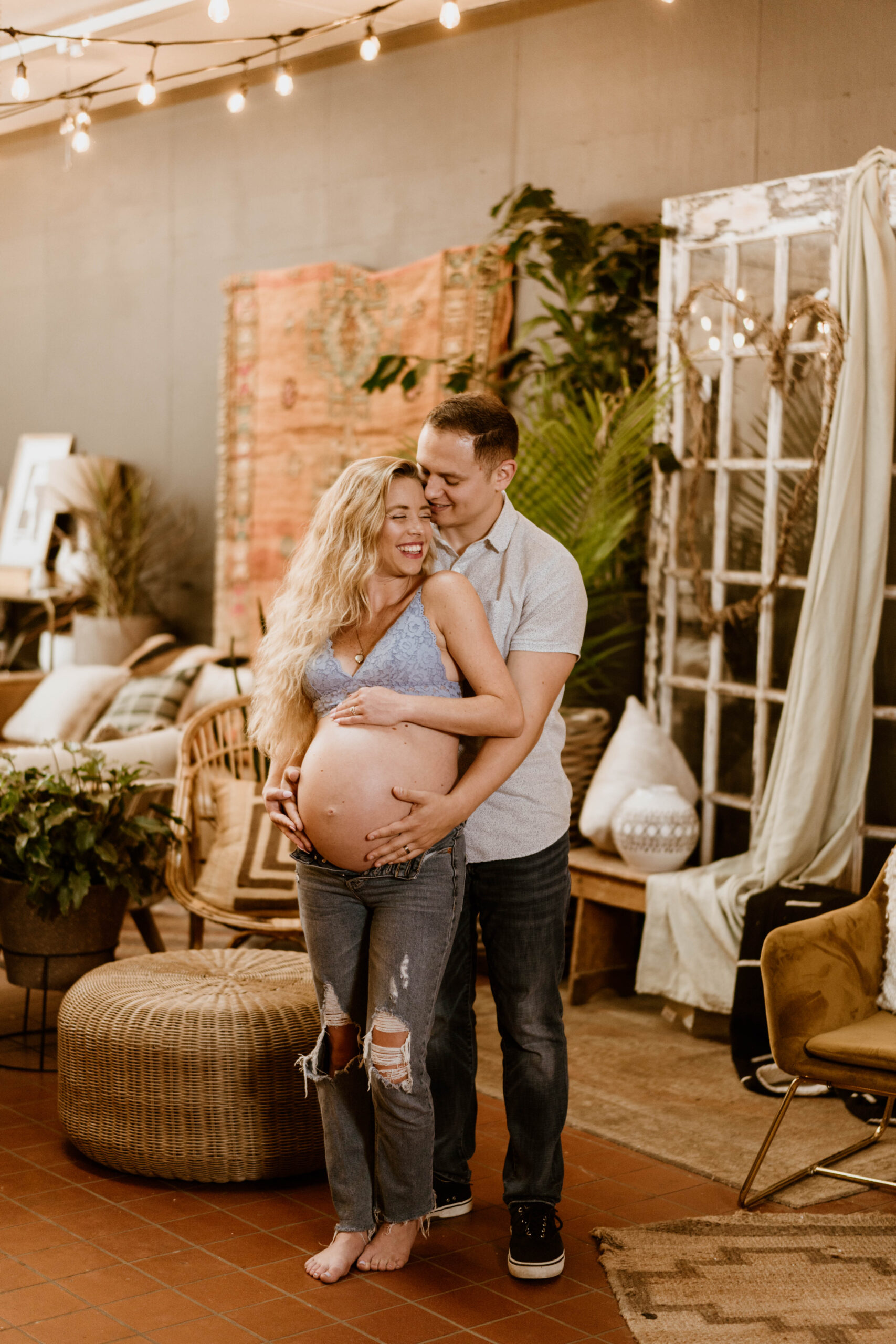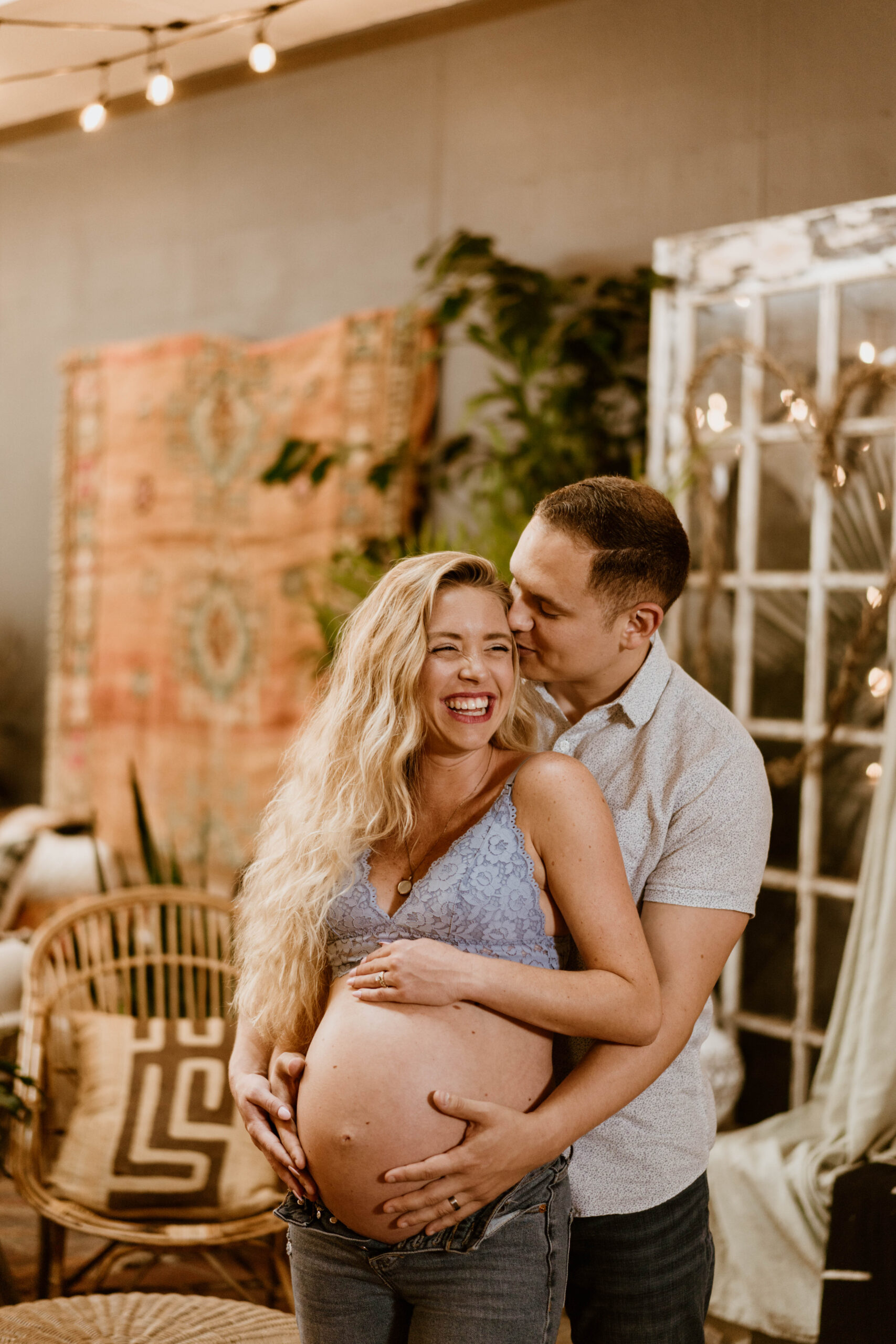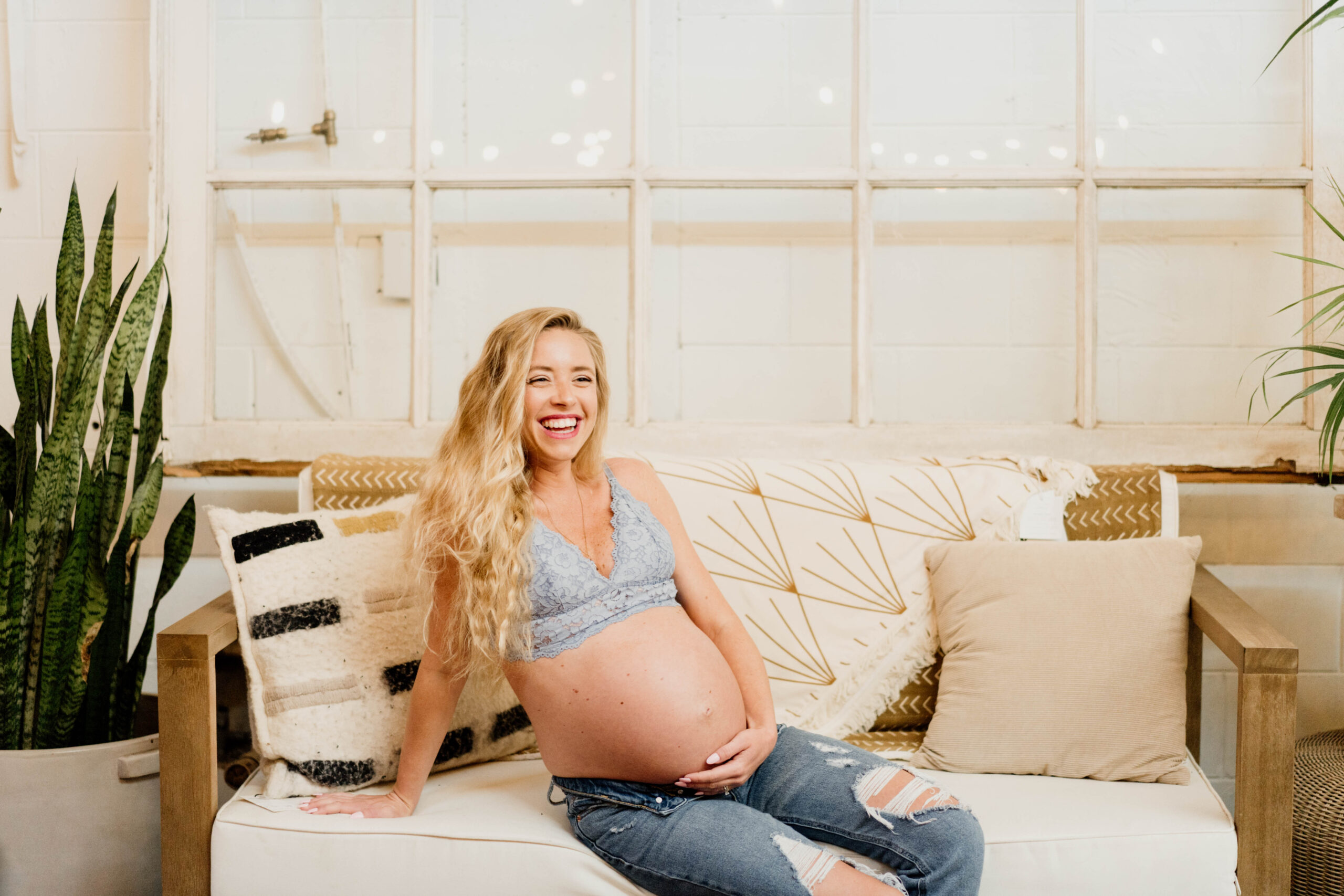 When planning the session, Kaitlyn chose the perfect wardrobe. She started with a bralette and jeans look to show off her beautiful baby bump. This outfit ended up being my personal favorite from the session. She then changed into a white lace dress. The white dress with the greenery surrounding her created great contrast. You can truly never go wrong with a lace dress at photoshoots. Outfits can be one of the hardest things to choose before a session and Kaitlyn absolutely SLAYED. 
When preparing for sessions I am always here to provide advice on locations, outfits, and anything else you may need. My goal is to ensure you love how you look and feel during the session. I know Kaitlyn loves these images as much as I loved capturing them! I look forward to the next maternity session in Winter Park that I have the opportunity to photograph.